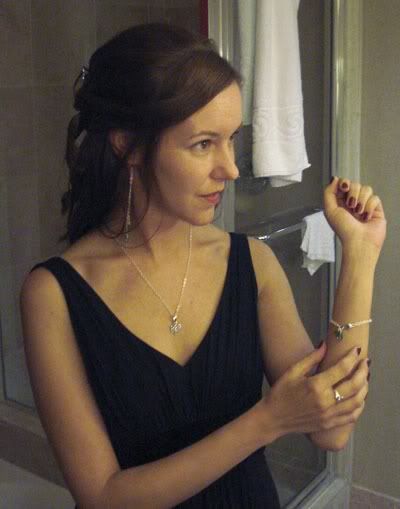 Three weeks ago, Tom and I
designed jewelry
for his fiancee, Meg, to wear.
On September 6, they got married at the
Viva Las Vegas Wedding Chapel
. Here's a photo he took as she was getting ready for their wedding. Doesn't she look gorgeous?
I love how jewelry comes to life (not literally — and not like beads talking, of course) when someone wears it.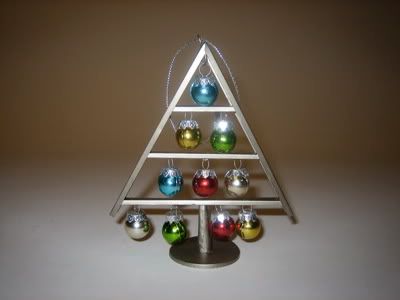 Though I don't do too much custom work anymore, putting this jewelry together was fun and low-key. And look at what Tom brought back for me as a souvenir: an ornament! He called it "an homage to ornaments" (and, later, "an ornament of ornaments").
I'm already looking forward to the holidays. (In fact, I practiced by eating a turkey dinner with all the fixins at Joe and Sarah's house on Sunday. With apple pie for dessert.)
Okay, one last thing about ornaments: If you get a chance, check out the November issue of
BeadStyle
. I've got an ornament project there. Because it's never too early to start the holiday crafts.