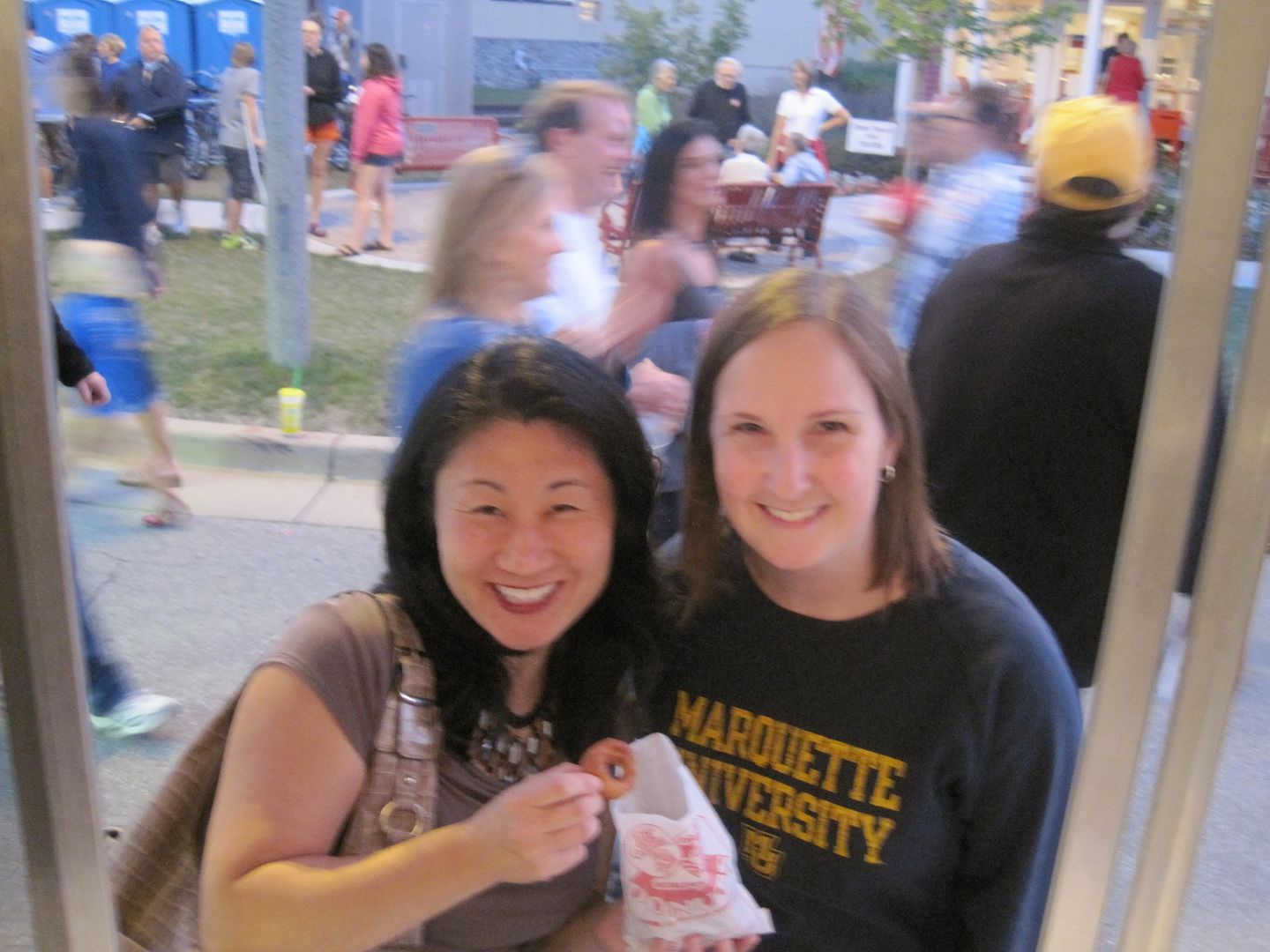 Having spent some of our formative years in Wauwatosa, it was fitting that Denise and I dropped in at Tosa Fest on Friday night.
Over chicken tenders and sour cream & chive fries from Saz's (me) and a pork sandwich and Diet Coke from the Chancery (her), we caught up about friends and work.
And also cars. Specifically, how hard it is to say goodbye to a car. (No disrespect to the Corolla, but I still miss my Legend. Thankfully Denise bought an Acura, which she calls Barney.)
We also ran into my neighbors Kristie and Paul, as well as Butch and his wife, Pat, who offered to share their mini doughnuts with us.
We decided to walk over to the Dale's Donuts truck and order the cinnamon sugar minis. They are indeed made on the spot — and were so hot we had to put napkins around the bag to carry it.
Enjoying beautiful weather and piping hot doughnuts with a friend — a great start to the weekend!