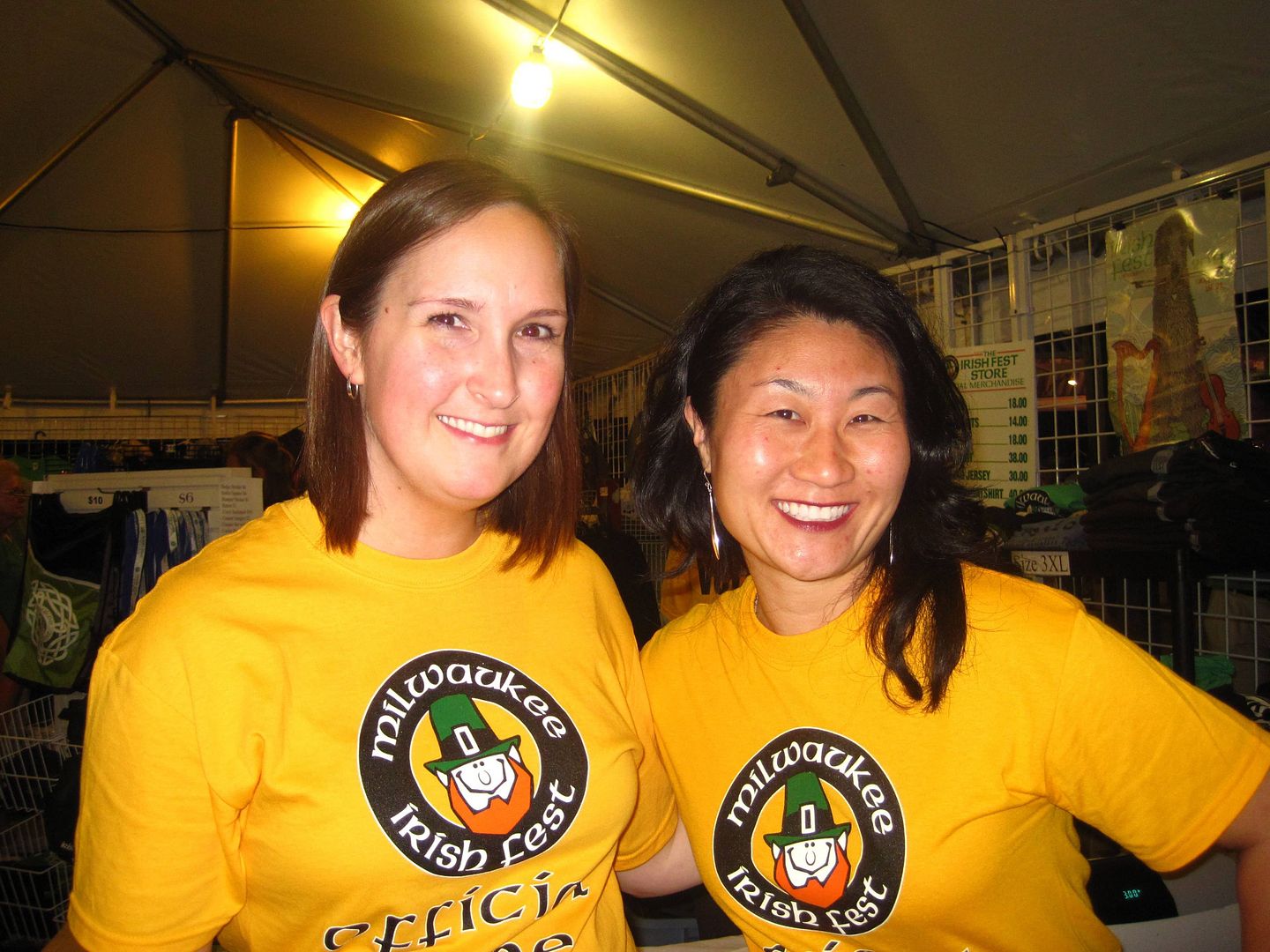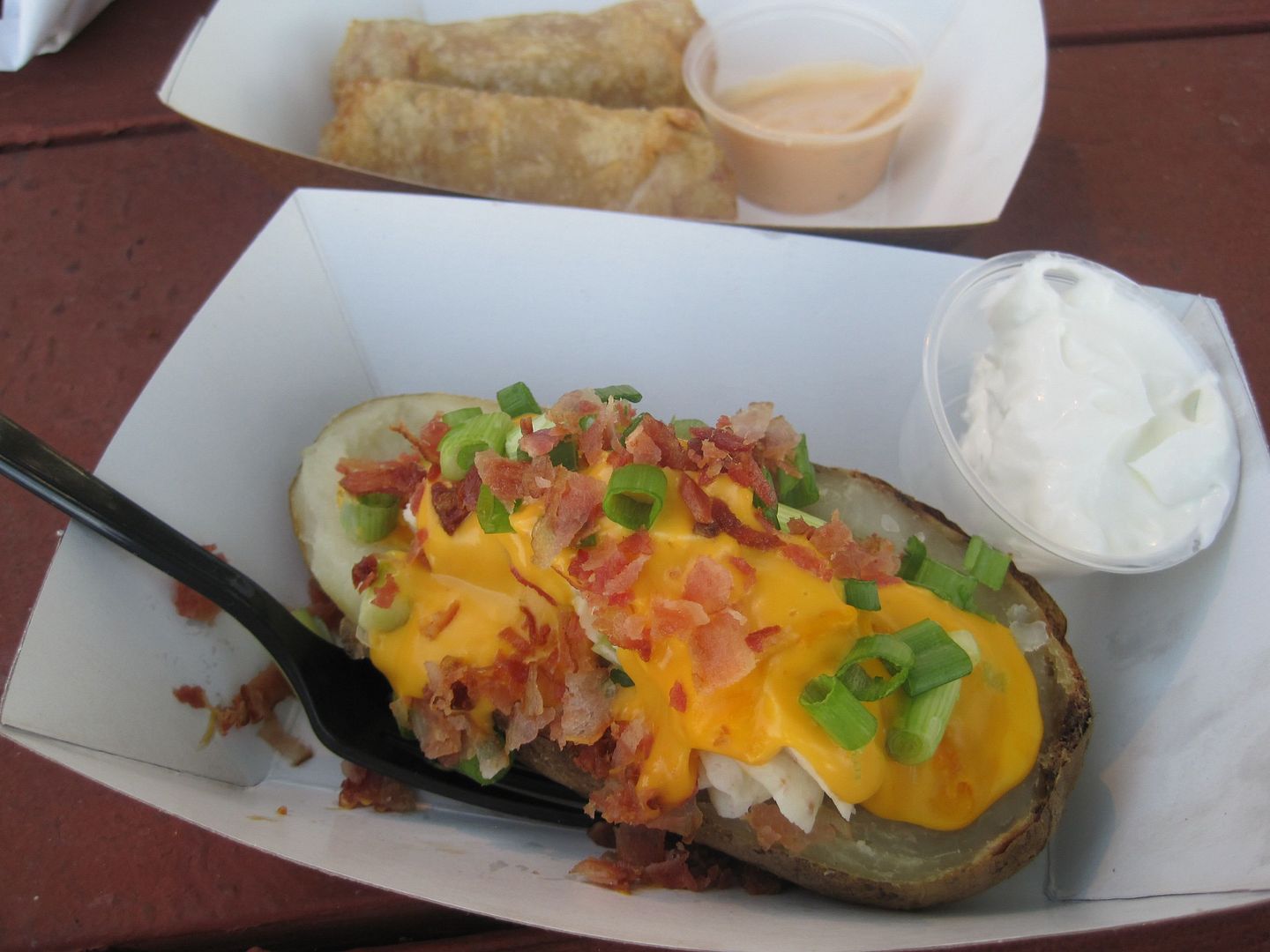 Another Irish Fest come and gone.
On Friday, we worked at the souvenir store at the north end of the Summerfest grounds. Because of the department-store-ish setup, we were more like t-shirt bouncers lurking at the fringes. It was a challenge to feel useful, but we got to step up and work the registers later that night. Way better (I love to do math in my head!).
We spent Sunday at the Marketplace, safely hemmed in by stacks and stacks of t-shirts. Here we are with the best sellers this year (this I determined from my tenure at the corner of the booth).
Then it was time for food. Per tradition, Denise had reuben rolls. I had a better-than-average shepherd's pie on Friday: the potatoes were swirled atop the ground beef. Yum! Next year I'll need to remember that it came from Trinity. And tonight I had a loaded baked potato.
Eating at a picnic table by the lake, it was hard not to mourn the ending of summer. But I wouldn't give up the fun of the fest, so I'll look forward to doing it again next year. See you there.