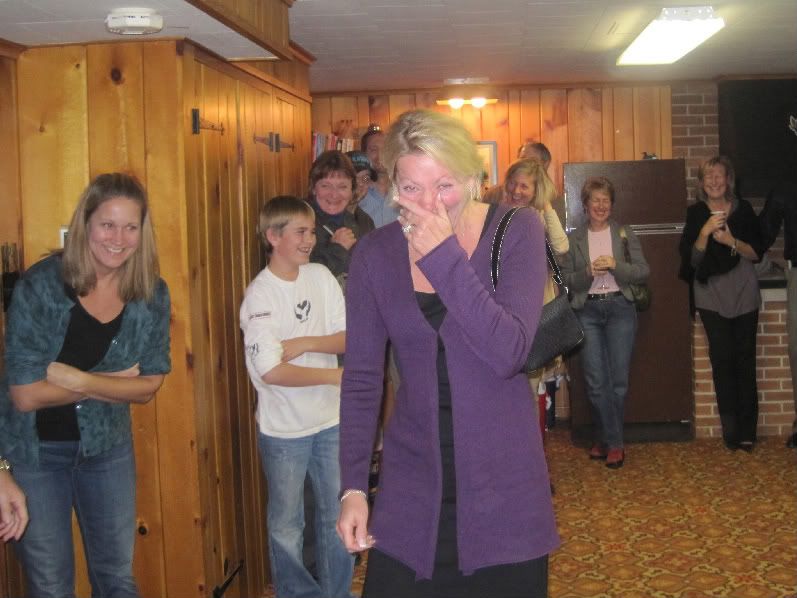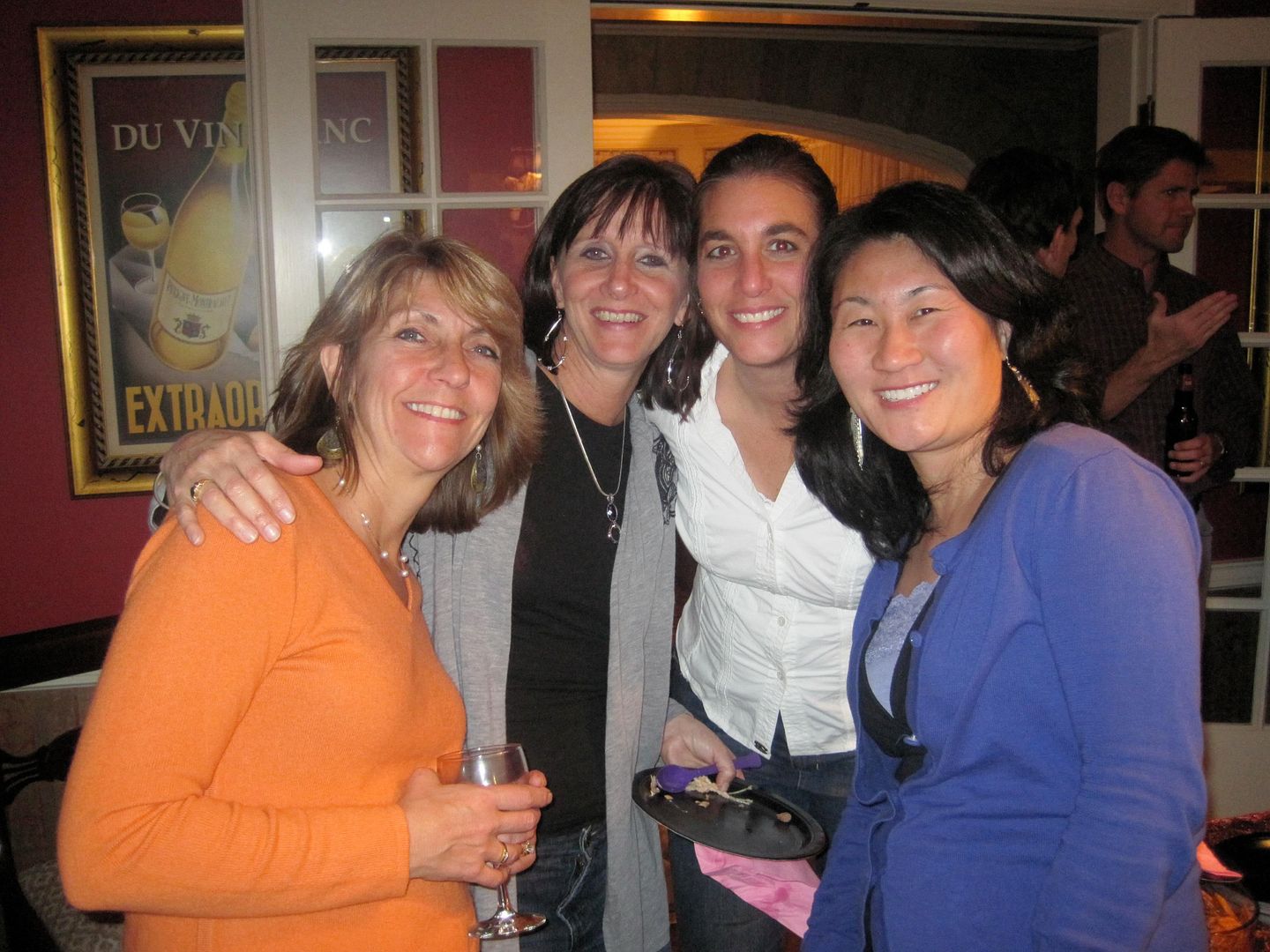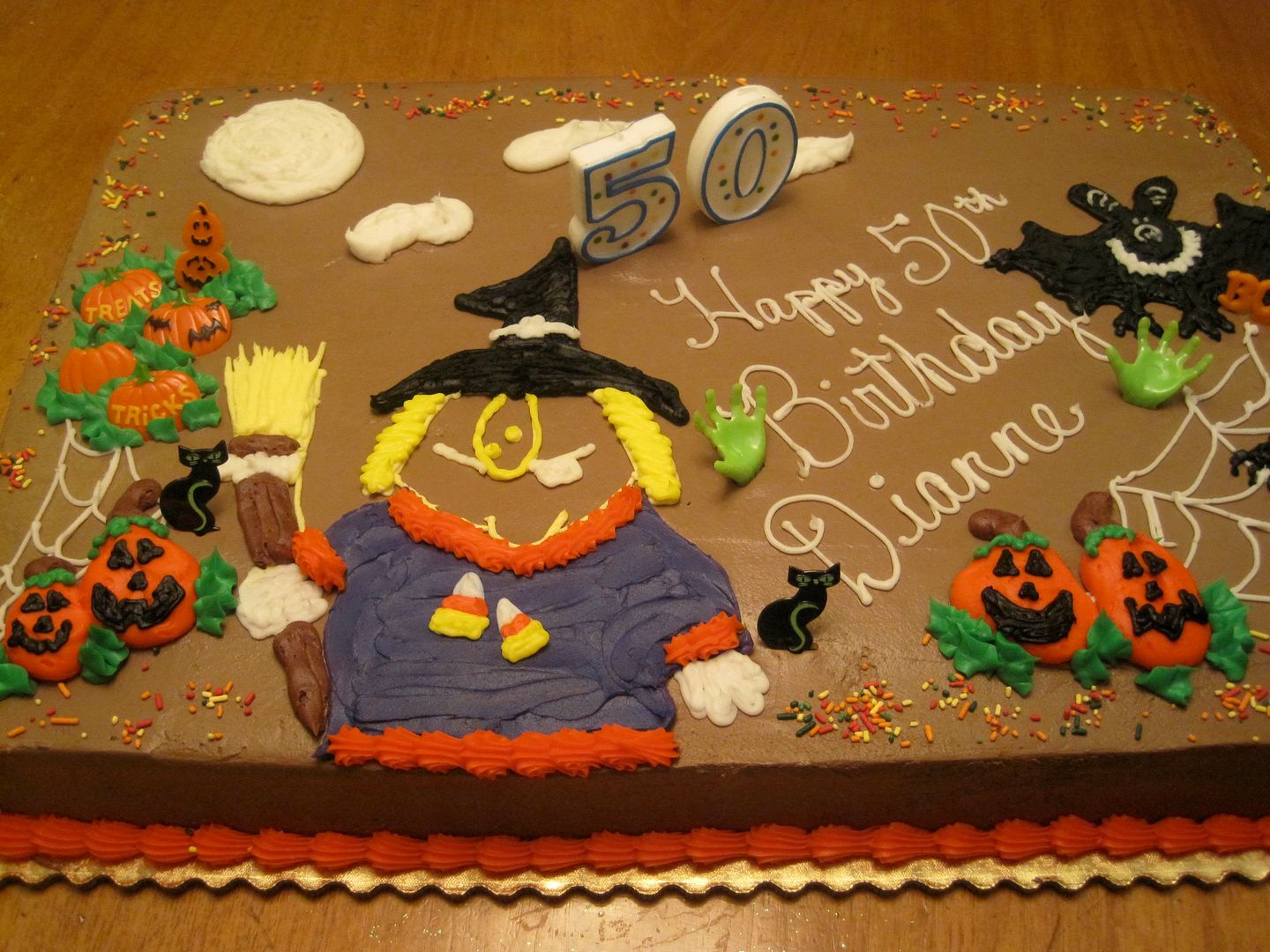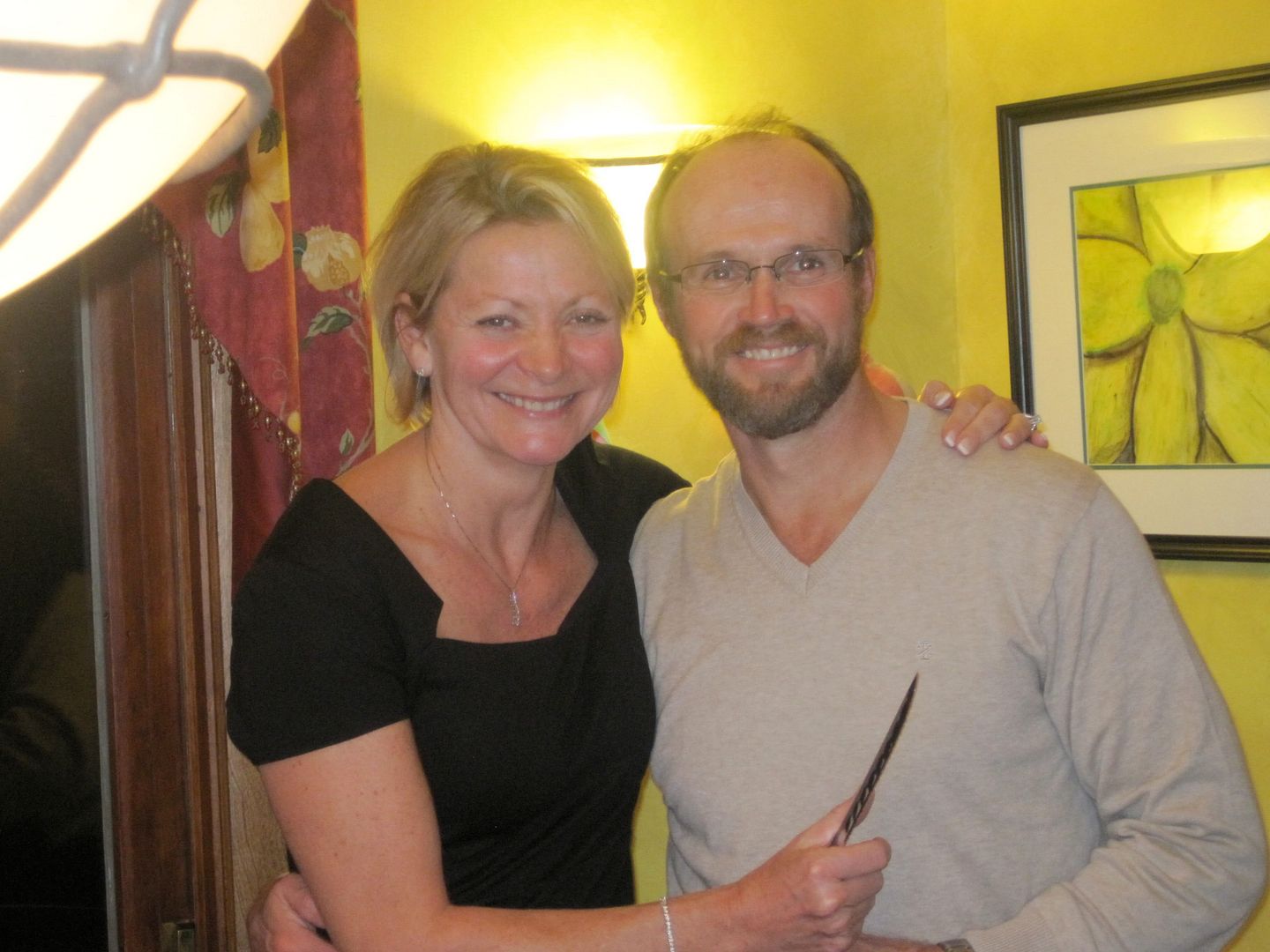 Dianne just celebrated a milestone: her 50th birthday. As you can see, the surprise party that Don planned had the desired effect.
Last Friday night, we all arrived at Laura and Kevin's house, parked discreetly, and hung out in the basement until Dianne and Don arrived. Dianne said he just can't lie — but he did a tremendous job of having his friends lie for him.
And though she thought it was odd that no one had asked what her birthday plans were, she was grateful for the cards sent by her 80-year-old aunt and the waiter from Lake Park Bistro.
Two things about Dianne: she will talk to just about anyone and she is super athletic. I actually met her at Highlander years ago, before I knew that she played tennis or that we'd be on the same team. Somehow, without knowing each other, we randomly started talking about how the Bucks were doing.
And on occasion, driving home from work, I'd see her running in Tosa. We were practically neighbors.
But back to the party. It was great — sandwiches on freshly baked buns, plenty of beer and wine, and cake. Like every good house party, we migrated to the kitchen to hang out. When we left, Dianne had two glasses in her hands.
She rallied for a birthday dinner on Saturday — a mellow outing at Cafe Hollander — and then brunch at the Knick. I could also have joined her at body pump on Sunday morning, but my commitment to fitness was better suited to attacking a football-sized chicken and Havarti omelet.
I really enjoyed Weekend of Dianne. Thank you for including me. And cheers to Don for his strategery!