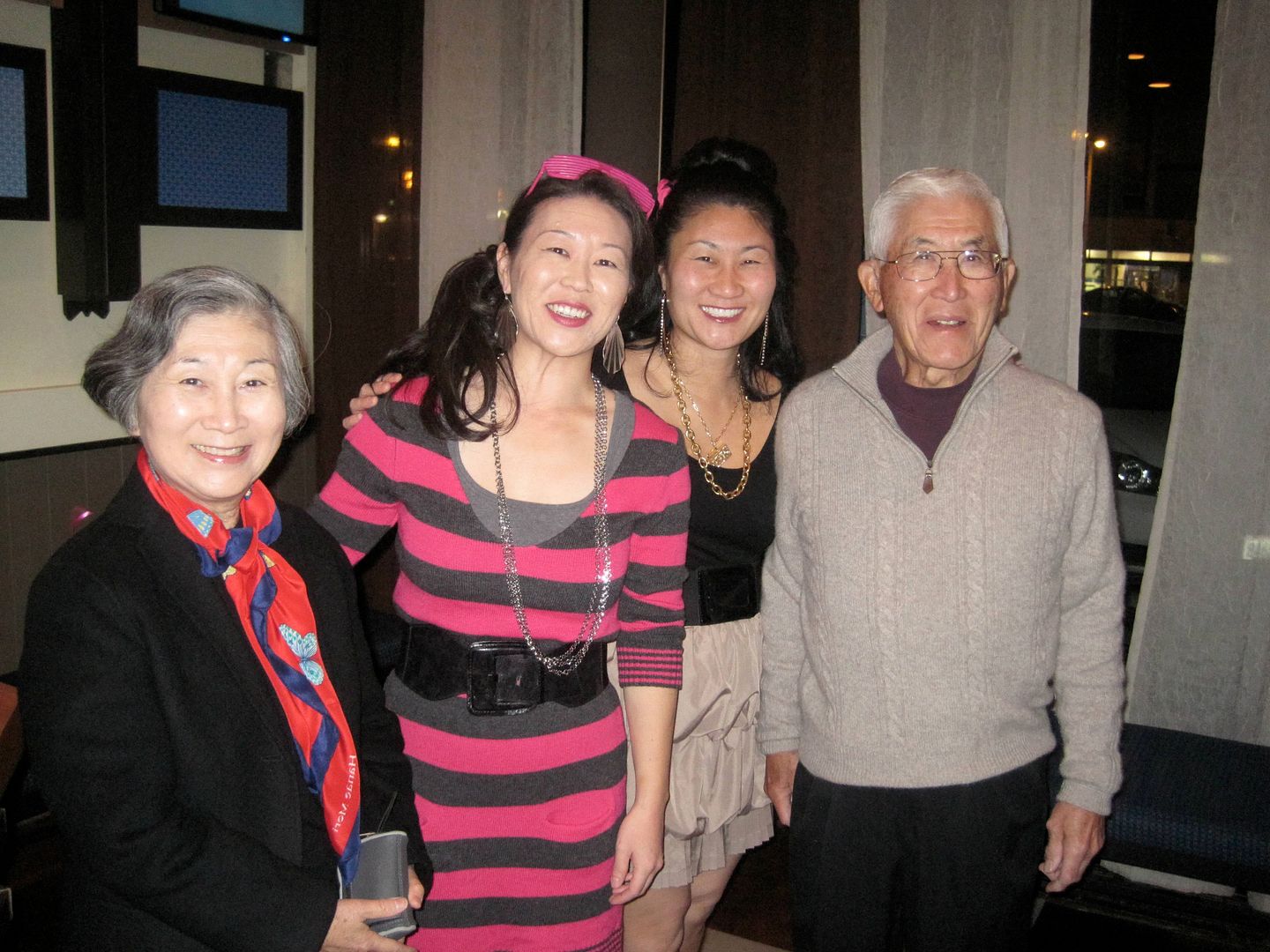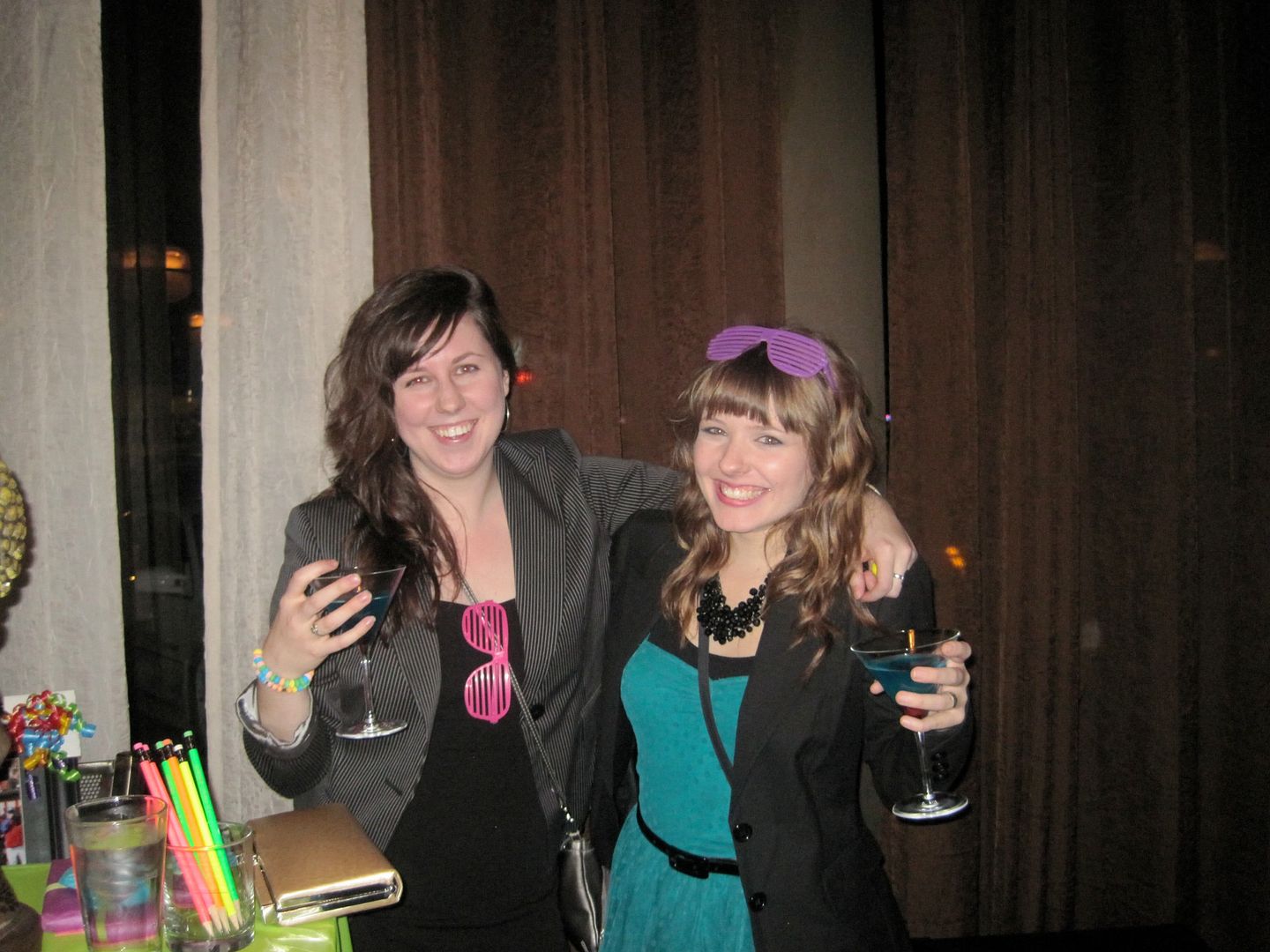 My 40th birthday was awesome! Blue's Egg was a great venue to relive the 80s.
Or at least the music of the 80s: arena rock, power ballads, British pop, and so many one- and two-hit wonders.
Even though my taste in 80s music horrifies Jeremy, he put together a respectable song list. Sandra tried to rally people to dance — and was successful at one point. Must've been the Funky Cold Medinas, which were delicious with lemonade.
A few people embraced the 80s theme admirably: Jay accessorized with a flamingo tie, Linda layered an Izod vest over a blouse with tennis racquets, Bonch went Karate Kid, Amy got leg warmers from Goodwill, and Al wore Chuck Taylors (and told us about the lime green and pink pairs he used to trade with his high school friend).
I was a bit jealous of Denise's plastic charm necklace, which she actually got in the 80s. Out of respect, she removed the toilet charm, but I'd have liked to see it!
Without question the most daring getup of the night was Jordan in his black mesh half-shirt. Rad! We all admired how he truly went for it.
Big thanks to everyone who helped me organize the party. Serene designed the invitations, Linda helped me shop for my outfit, Yukie baked the cupcakes, Patty and Dave did balloon duty, Jeremy and Keith took care of the music, Alicia arrived early to help set up, and Erin and Kelsey handled the music trivia. I appreciate all the help!
Per our tennis group's tradition,
Dianne
handed off the gnome — which was a way better memento than the bruise she gave me at tennis Wednesday night. (Just kidding, I know it was an accident. Right?)
I signed the gnome's oddly muscular bicep and propped him up next to my TV, where he can amuse visitors with his halfhearted smile.
Thanks everyone, for your friendship and your festive spirit. I'm so lucky to have such great family, friends, neighbors, co-workers, and teammates. You truly know how to party like it's 1989!