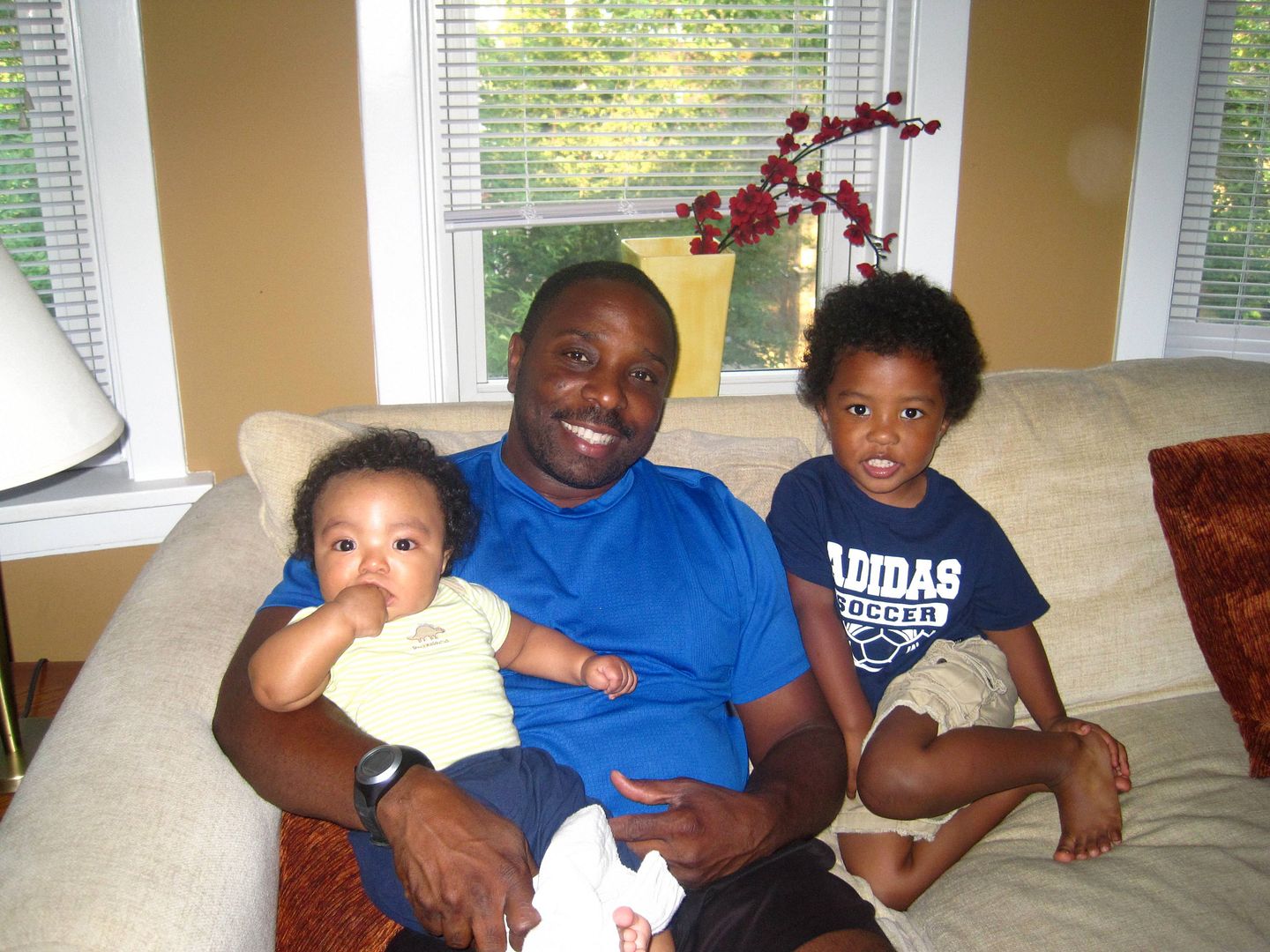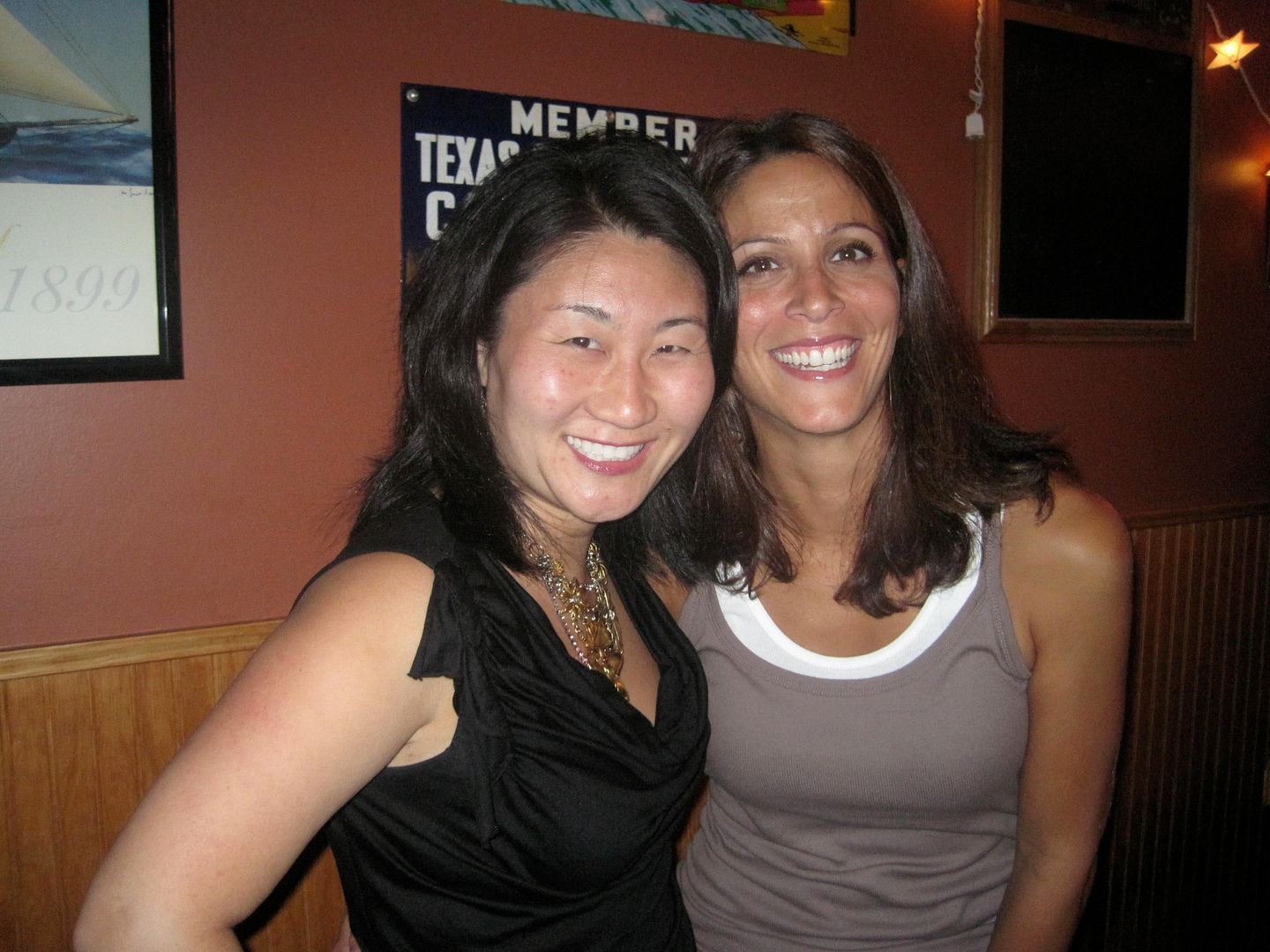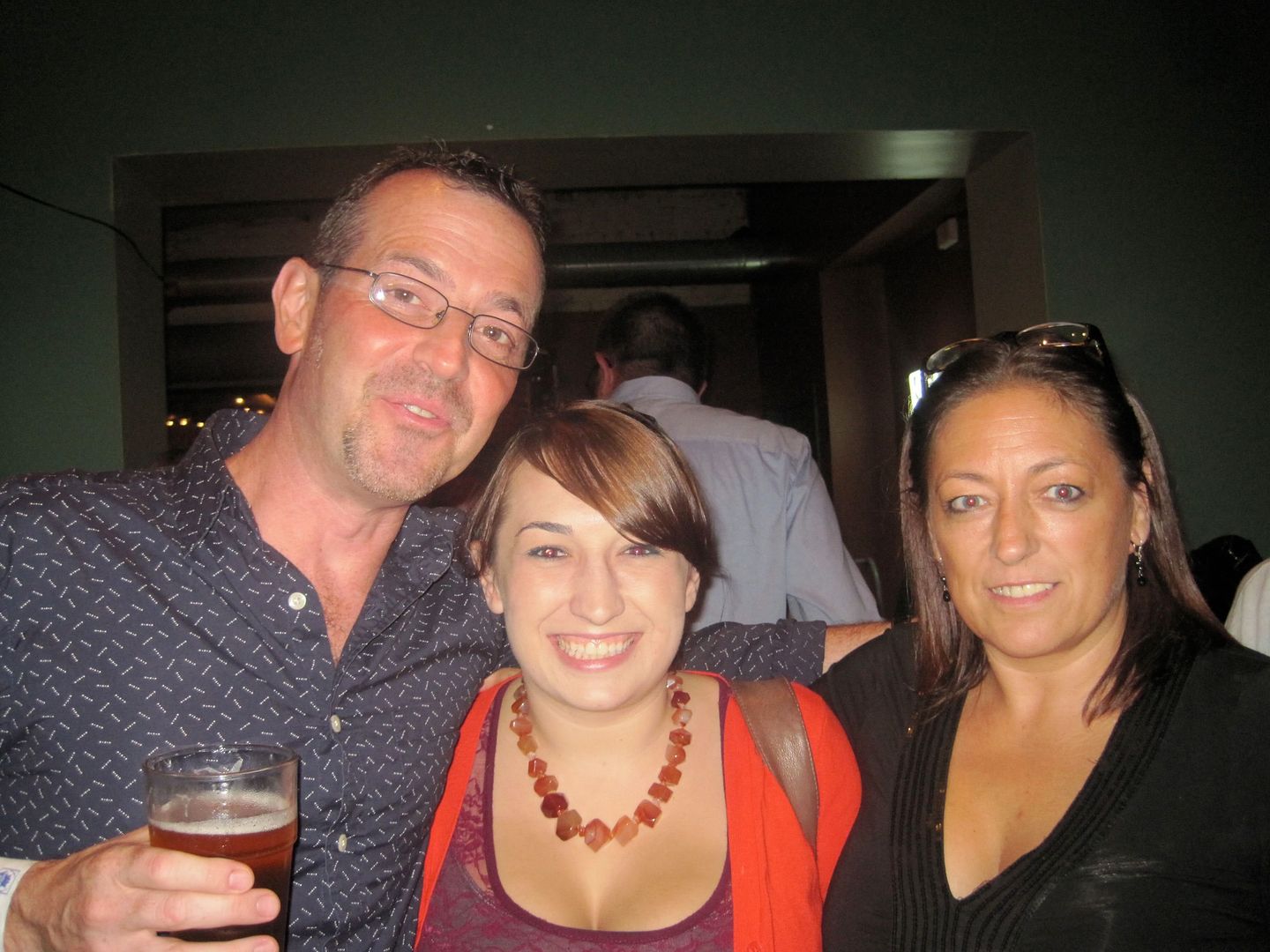 When I drove into Evanston, I felt a weird combination of excitement and sadness. (I think people call it
nostalgia
.) Because I realized that virtually all of my memories of the mid 1990s involve Nevin's Pub.
I first started going to to Nevin's in 1994 with my grad school friends. Eboni, Rachel, Holly, Tom, Murph, Leigh, and I would eat clam strips and cream cheese balls on Thursdays.
We'd also run into Tommy on our school-night adventures. Sure, he's all grown up now (here he is with Kobe and Quincy, whose 3rd birthday was yesterday), but in the mid '90s, he spent a lot of time at the pub. We all did.
To maximize my time there, I started dropping in with my roommates — Jen, Joe, and Charlie, and later, Ed and Chris. In retrospect, it was inevitable that I'd work at Nevin's.
It's not just the friends and cocktails I remember. My love of shepherd's pie, fish and chips, and chicken pot pie — borne of my time there — has endured. (I also get a little lump in my throat whenever I see a block of Kerrygold Swiss.)
Eventually I made my own friends there. Like Joanna. We used to go to the Fish Market and eat lunch and then go shopping at Old Orchard. There were also some long conversations about what we were going to wear to the Christmas party.
It's not an exaggeration to say that Nevin's felt like home. I felt like I was missing something if I was away for more than a couple of days.
So I was skeptical about going to the reunion. It had been 13 years since I moved away, and wouldn't I be tempting fate to revisit my old home?
I didn't need to worry. Right after I walked in, Joanna told me how Sarah McLachlan's "Ice Cream" reminded her of me. And we remembered Jamie saying that ice cream is a depressing topic. Ah, the soundtracks of alcohol-fueled drama.
We also tried to piece together the happenings of a crazy night at her friend Torby's place (was it a house or an apartment? were there aggressive cats? or an incontinent dog?). Torby doesn't remember the night in question but thinks it sounded like him.
These memories (or blurry interpretations of reality), oh how I cherish them. For a couple of hours, it was okay to be stuck in the past. Even better than okay: reliving those times, it was a nice place to visit and remember who we used to be.