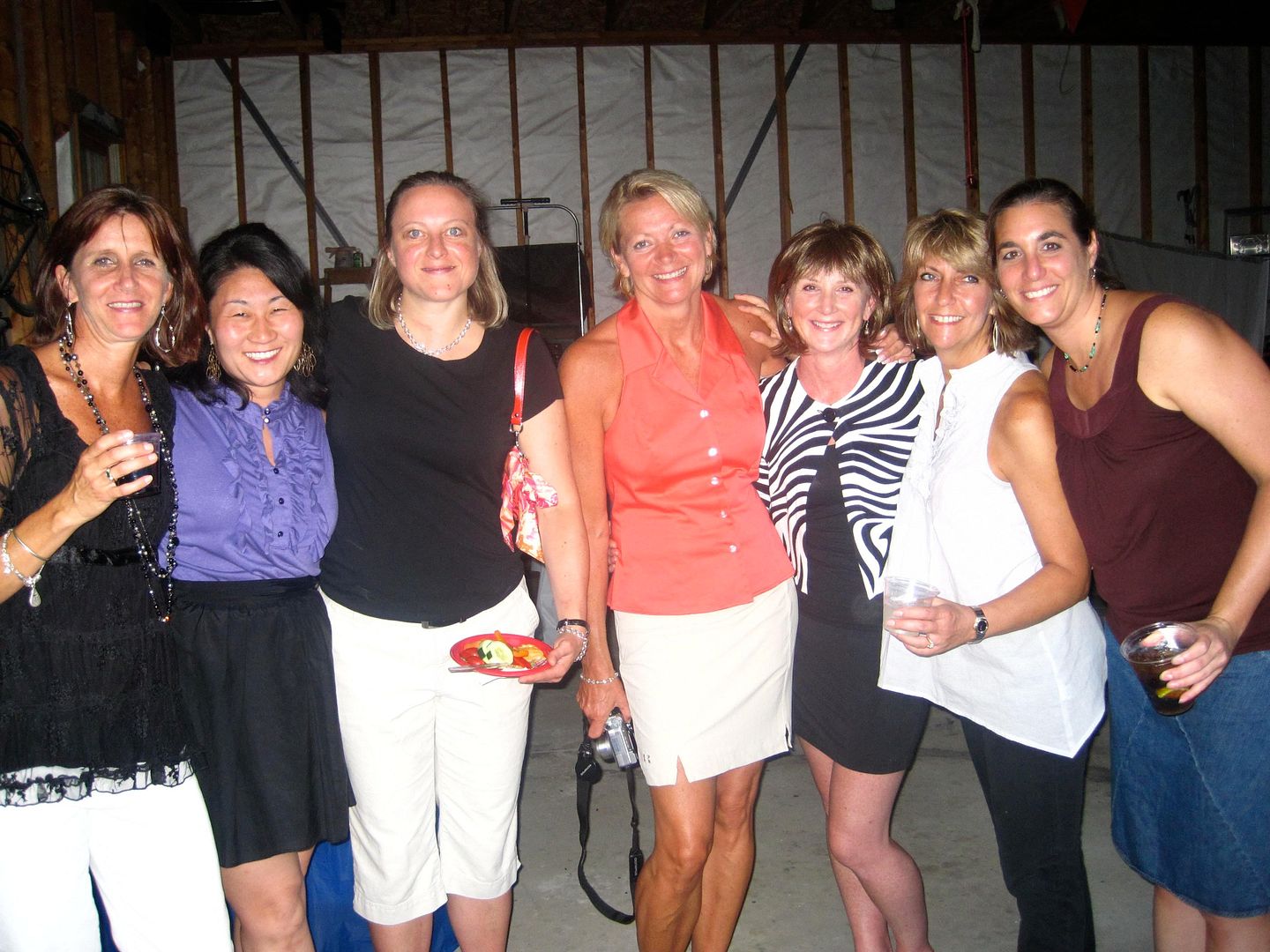 Patty and Dave hosted a 136-year party: They both turned 50, and their daughters, Molly and Robyn, turned 18.
Befitting a family with multiple milestones, this was a party to end all parties. Artichoke dip was had and scotch was drunk — much of it by one guest, I might add.
We all mingled outside, on another beautiful summer night. I got to hear some great stories from Dave's parents, too (like when his dad played state league at age 77 on Dave's team).
The only thing missing? The gnome. "Patty has the gnome, but it refused to come out for the party," Dave said.
How odd, as the gnome is not afraid of crowds. The tennis gang spent a lot of time in the family room, admiring the collection of books, and we never saw him.
I suspect this four-milestone family will have trouble passing him along. But his travels continue.
Cheers!