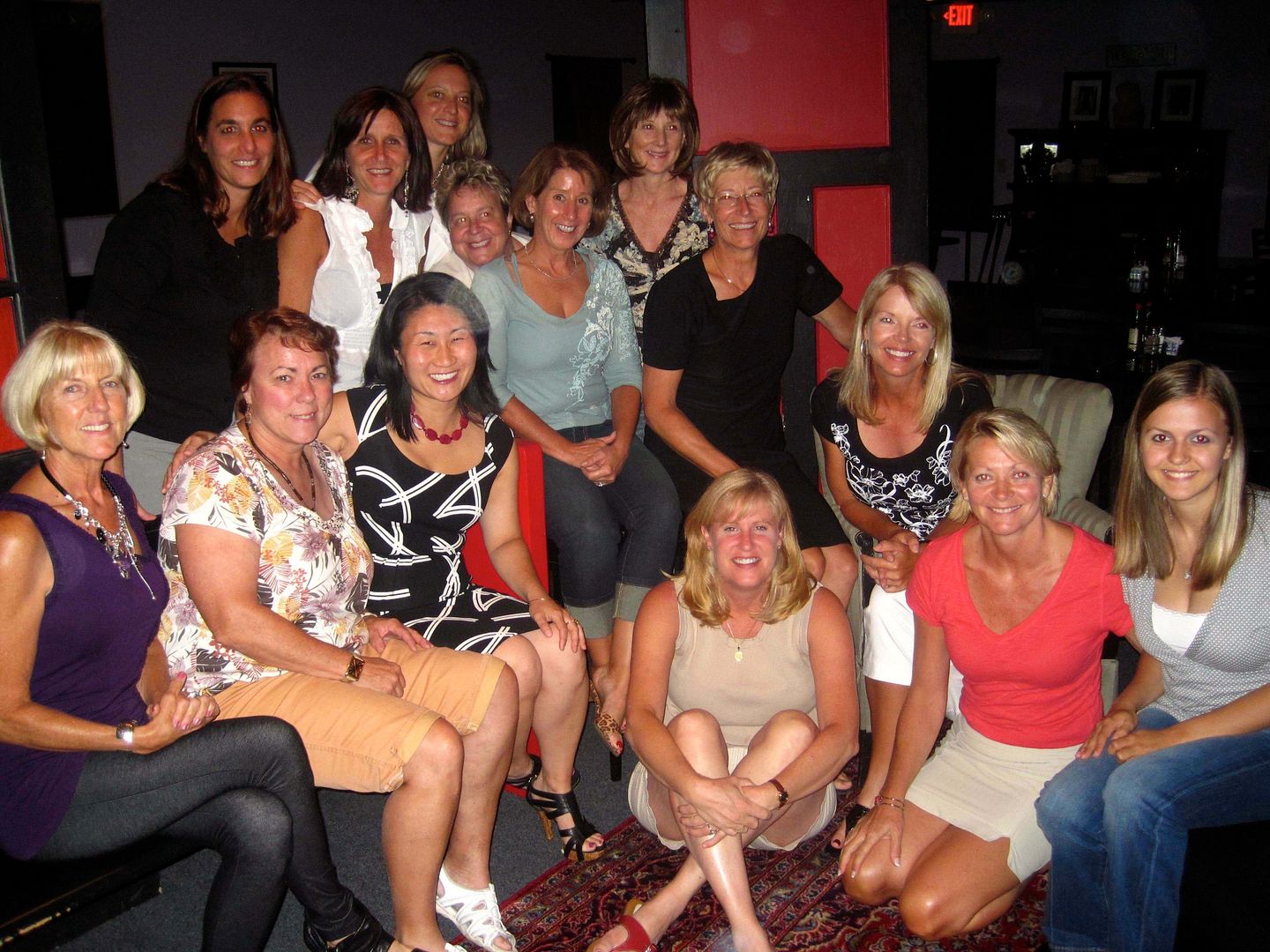 Our team's summer season ended in early August, and we went to Maxie's to celebrate over fish fry and cocktails.
I really had a great time playing this year. The Highlander team is an awesome group — we spend tons of social time together, too. (In fact, I was just at Jean's house for a BBQ, eating my 1.5 brats.)
And the club itself feels like home.
Of course I love the controlled settings — the air conditioning and the ice machine and knowing where the glare is (now that Beth has pointed it out). I've even gotten used to the squeaky fan on court 8 and the broken lock in the downstairs bathroom.
But yesterday, driving to Western, I thought about how lucky I was to be able to play tennis outside on a beautiful summer day. Sure, it was tough to play in 90-degree weather. And trains rumbled by a couple of times. But Carol came to cheer us on and we had fun playing.
I took a break before our second match by going to Highlander to consume my banana and chocolate milk in silence. Or, in near silence: Doug said it was "nuts" (yes,
nuts
) that I wanted to freshen up and collect my thoughts.
But the second match was fun, too (here we are with Gina and Mary afterward), and my miniature cooler helped me get through the heat. Per our tradition, Patrice and I had a post-match debrief — this time at O' Donoghue's.
August marks the end of summer league and the last outdoor tournament of the year. It's a month of endings, but I also feel like some good changes are in the air. Au revoir, August!
I hope the change of season brings good things for you, too.