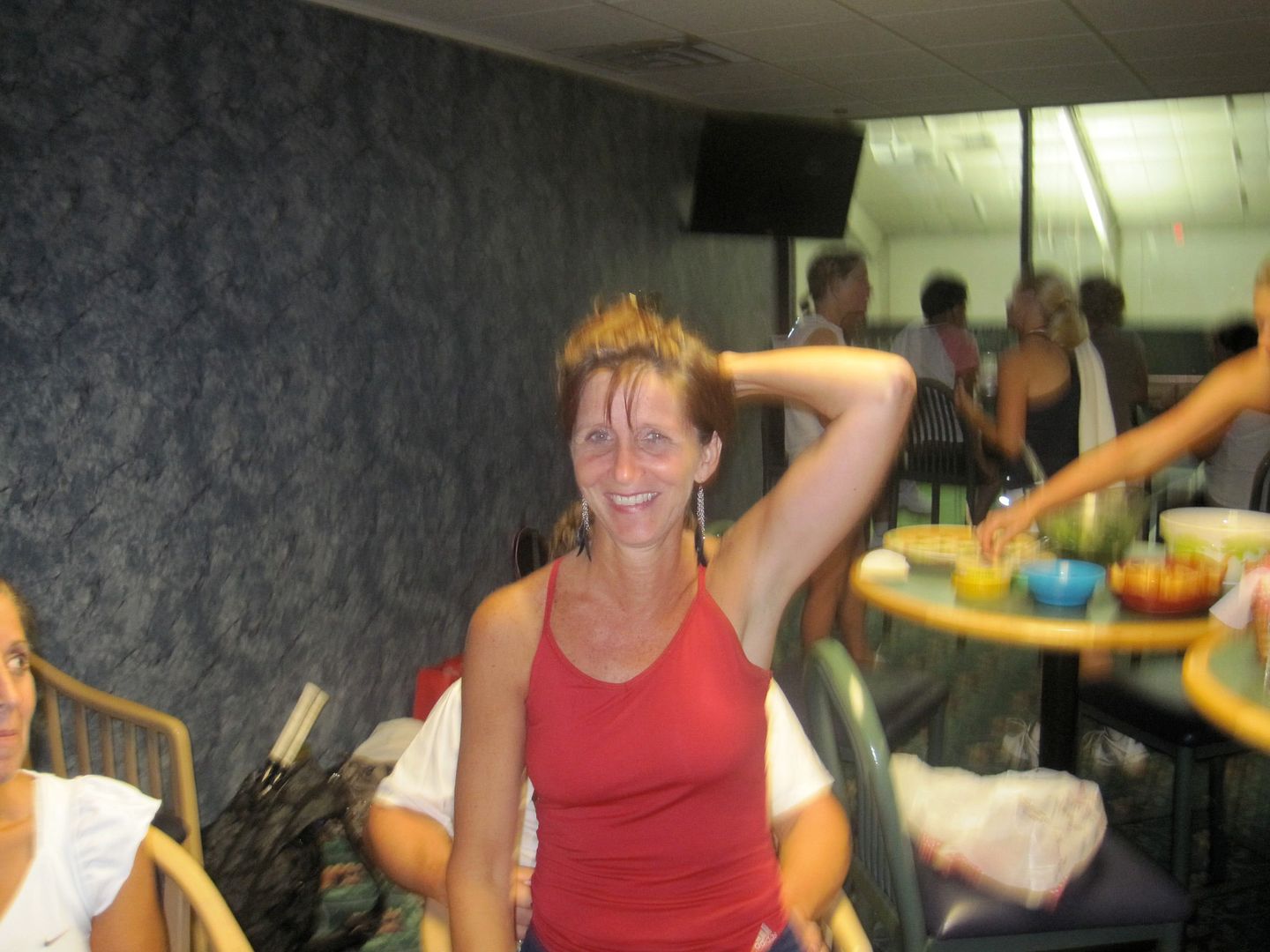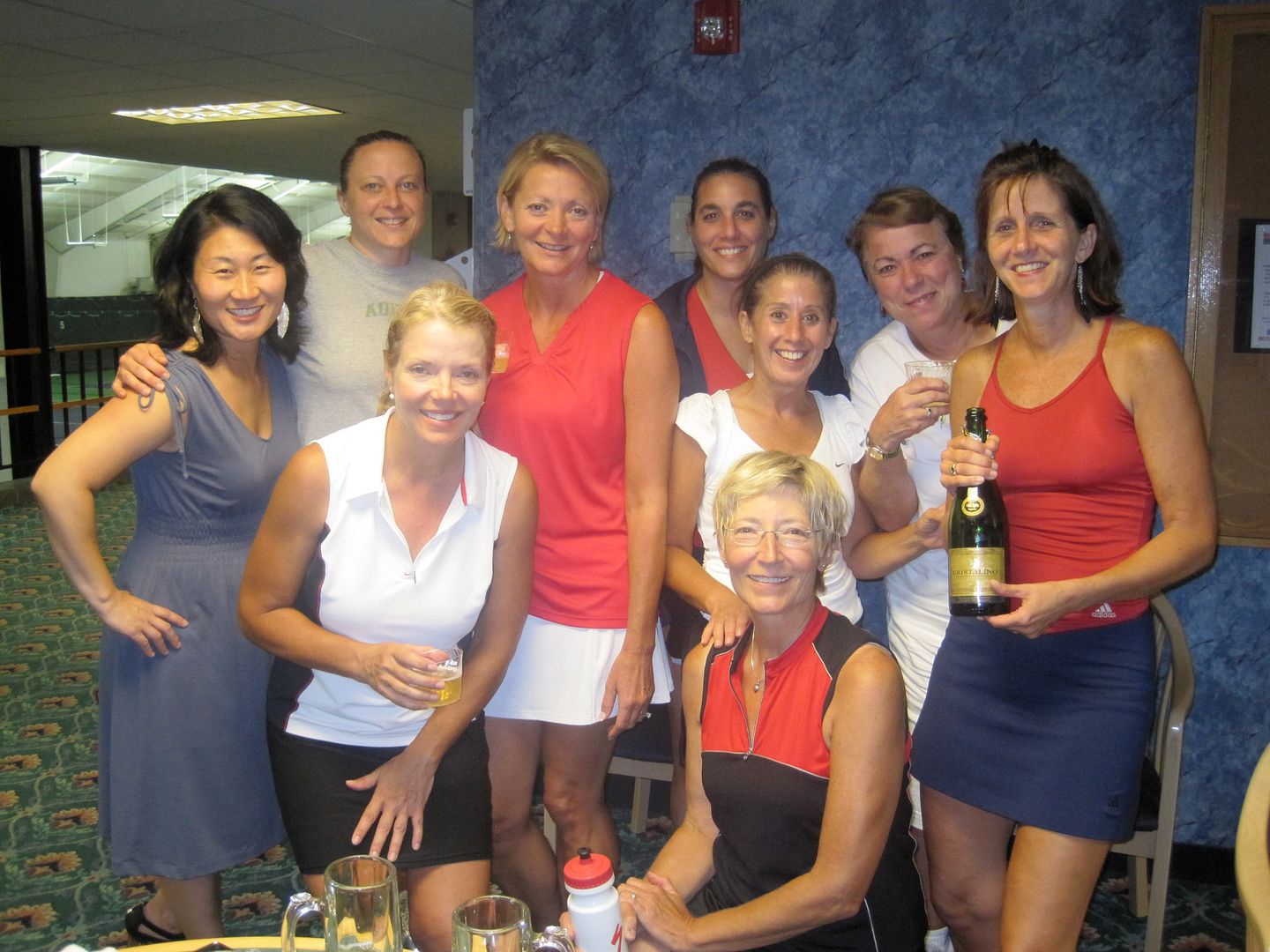 Yesterday was the very last match of our summer state-league season, at Lake Country.
Of course each team had two wins. So everything came down to this court, our #1 doubles team. No pressure.
Carol and I came to watch, and we could not have asked for a more exciting match. We clapped and yelled while trying to keep a respectful distance. (Tennis is a tough sport to be a spectator at, when you're trying to be supportive but not distracting.)
They couldn't hear us through the glass. Maybe it was the big earrings.
The second set was close, but Colleen and Marilee won.
Then, in a picture-perfect finish, they won the third set. Go team! We celebrated with cake and champagne.
It was also Colleen's birthday (though not a milestone). We figured out that she'll be the
gnome keeper
for several years unless we add new people to the group.
As Manuel likes to say when he returns a shot his opponent thought would be a winner: "I don't think so!"
Cheers!