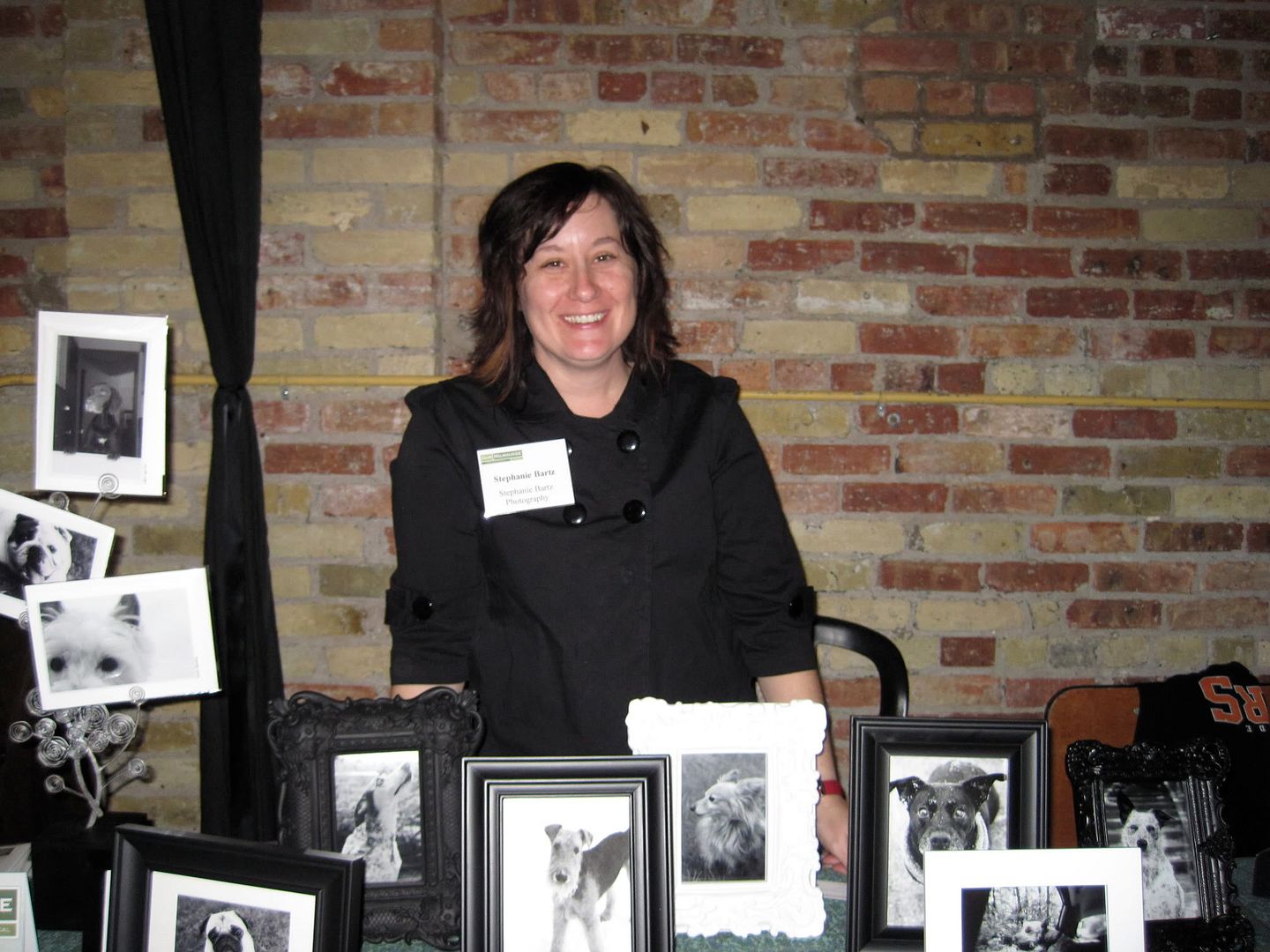 On Sunday, I went to an alternative gift fair at Lakefront Brewery.
What is an alternative gift fair, you ask? On their "Tidbits" page, Outpost (one of the fair's sponsors) explains:
"At an alternative gift fair, representatives of local non-profits get to tell their organizations' stories. The groups offer a variety of ways that fair goers can contribute money to their cause. Visitors are encouraged to make donations to the groups of their choice in honor of loved ones for the holiday season. They'll receive a gift card to record their donation they can then give to the people on their gift list."
I visited a couple of booths and also stopped by to pick up a few dog-themed gifts from Stef Bartz. She shoots beautiful black-and-white portraits and makes cards, framed prints, and these cool
viewfinders
.
A few years ago, she came to my house to shoot
Ginger
in her various moods: chatty, playful, rabid. Stef even captured a few dignified yearbook-style poses. One of my favorite shots is of Gigi and I stretched out on the floor, her front paws entwined around my arm. It looks like we're having a conversation. (I don't think there's an "adorable" photo in the bunch.)
Check out Stef's portfolio on her
website
or visit her blog,
Photo Mondays
, to see the new projects she's working on. Seeing her work will make you want professional photos of your dog. Or maybe even convince you to adopt a dog, so you can then get some professional photos.