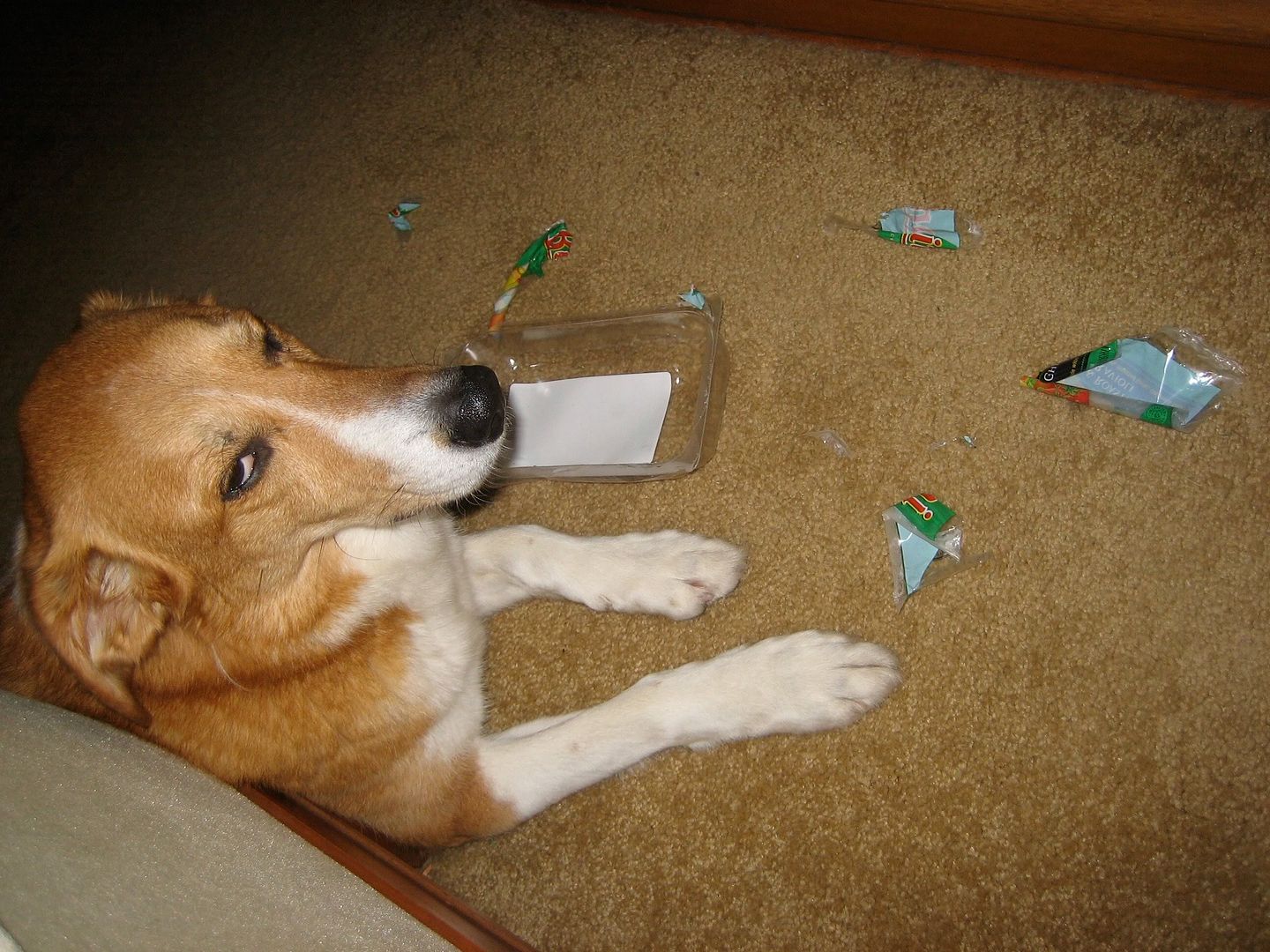 Look what Papa dug out of the kitchen garbage. Somehow, she has not been deterred by the lid on the trashcan or by the barstool that's blocking it.
The shredded Buitoni pasta container was in the living room, which seems to be her favorite place to play with her finds. Interestingly, the filled container had frozen pasta in it. No sauce. And it was empty when I threw it away. So what's the allure?! If only I could train her to open the packaging on my new flashlight.
By the way, this is one of my favorite photos of Pops. I love her expression and the cowlick on her neck.