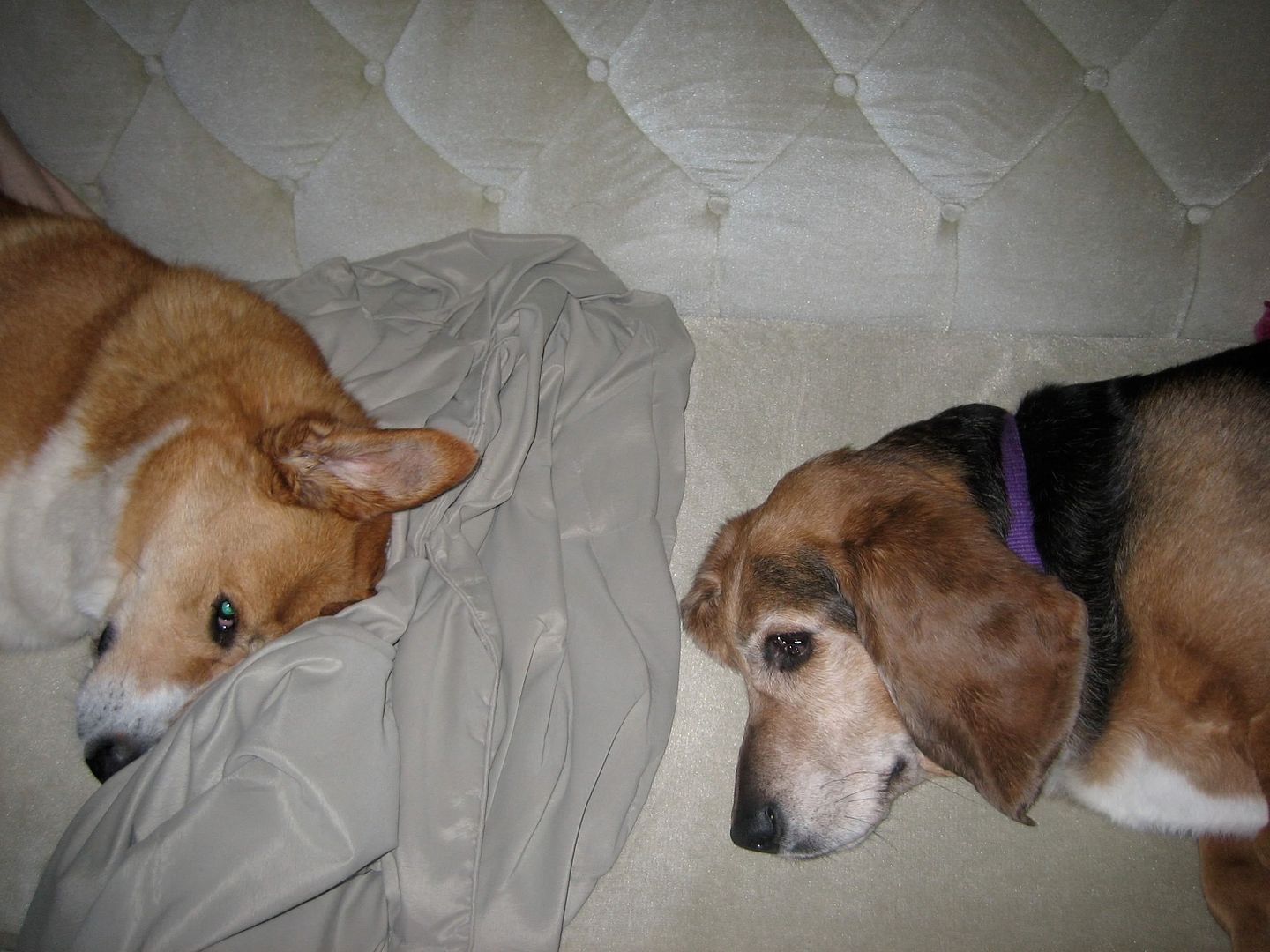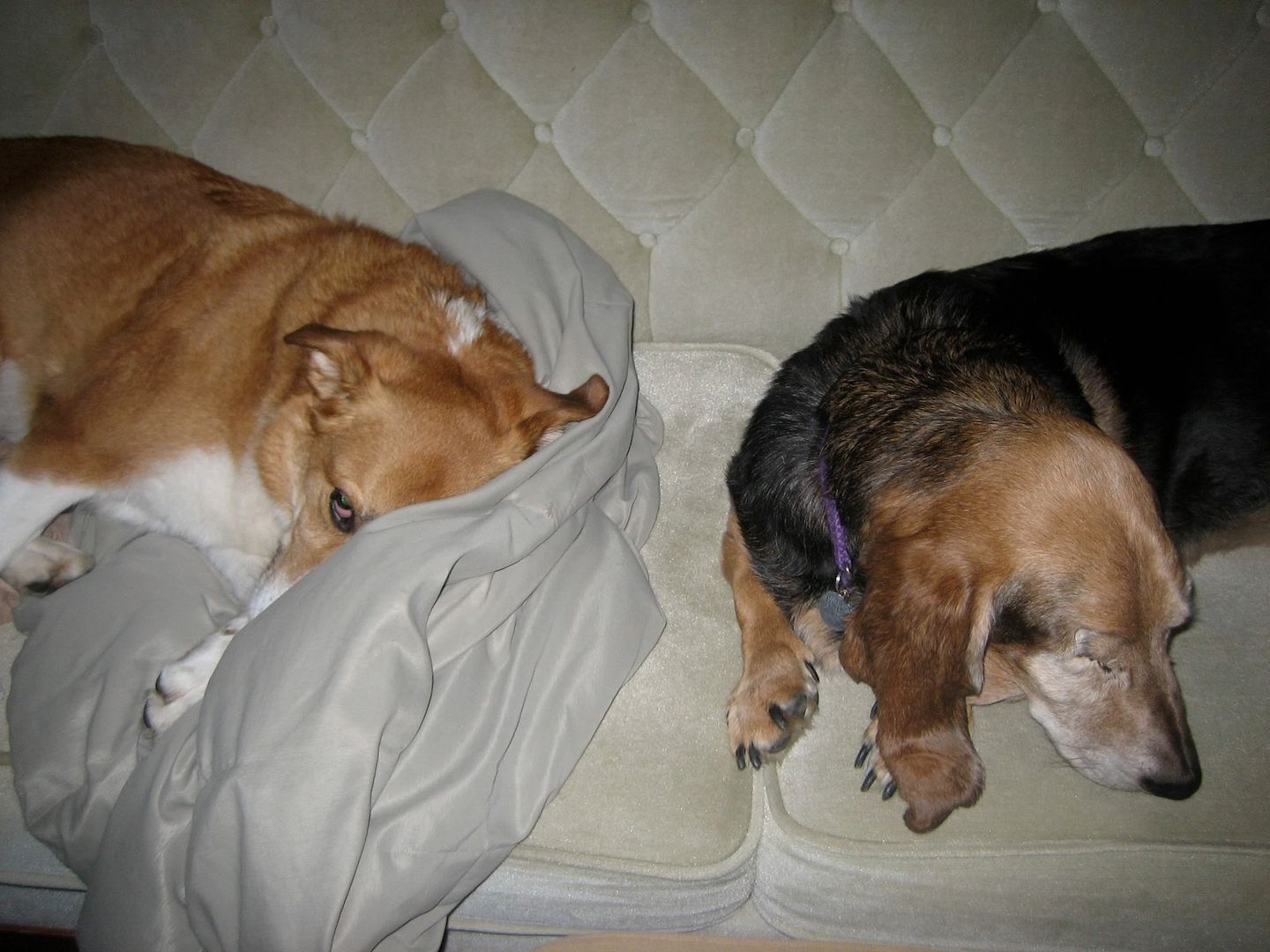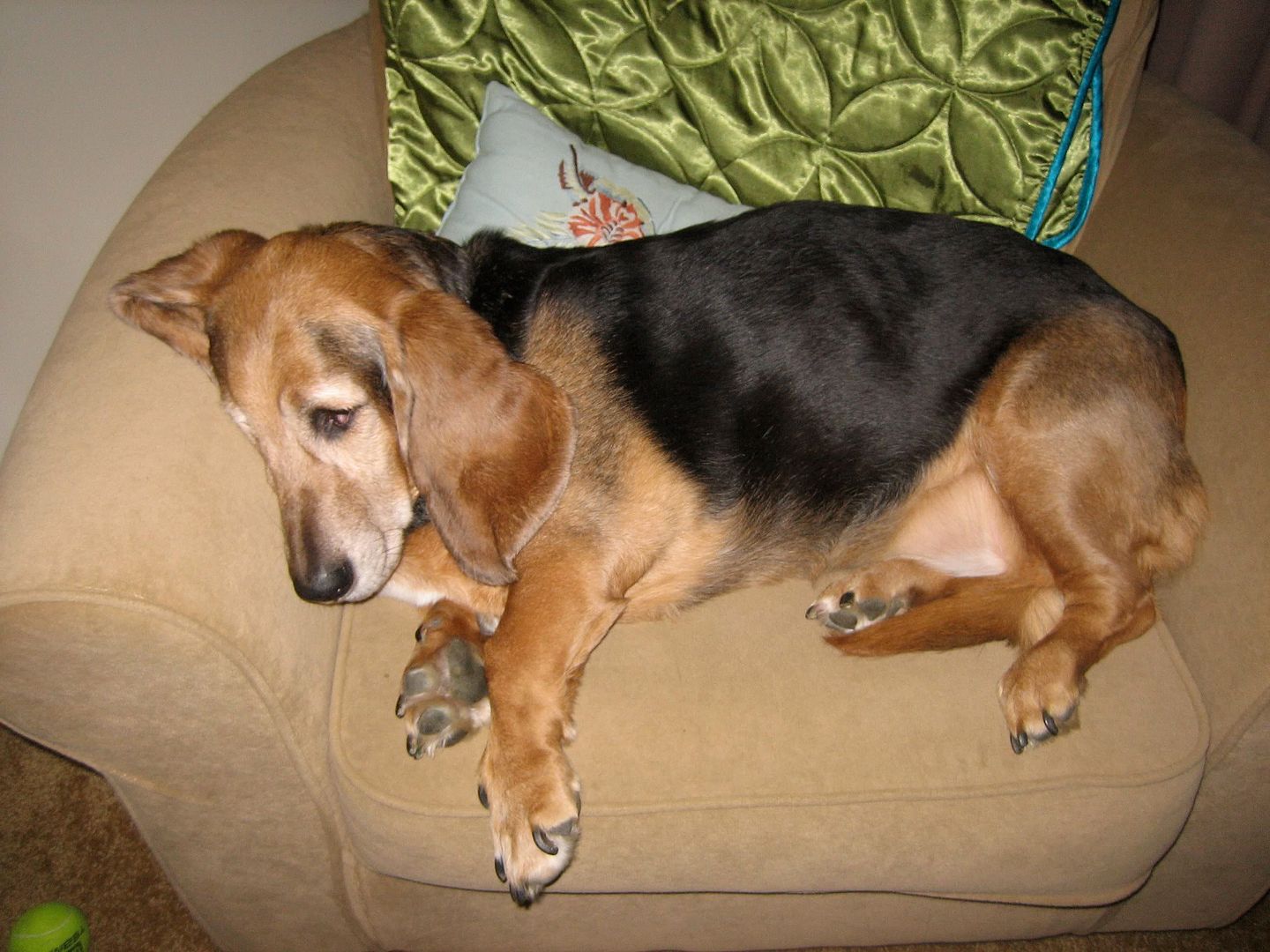 I dogsat my friend Suzanne's basset hound last week. It did not go as smoothly as I expected.
Attila wailed and sighed, frequently, at things I couldn't always identify. Papa seemed to take it in stride, napping as usual, while I just felt inadequate. Here's my photo essay of the weekend: First, they look like they're almost at a meeting of the minds. Then, they give up, hiding or turning away. And finally, Attila moves to another chair. Doesn't she look lonesome?
She did like snuggles, so I tried to give her some lovins. I think she missed Suzanne A LOT. I returned her on Sunday, and she was apparently "an angel."
Papa was well behaved (no incidents while Tilla stayed with us). However, she's been rearranging food at my parents' house, putting bread and packages of noodles on the floor (but not eating them). She did eat a bar of soap and a sleeve of saltines. The crackers, she ate sloppily, leaving crumbs all over. Hilarious, Papa. I think she's trying to figure out what happened to her routine.