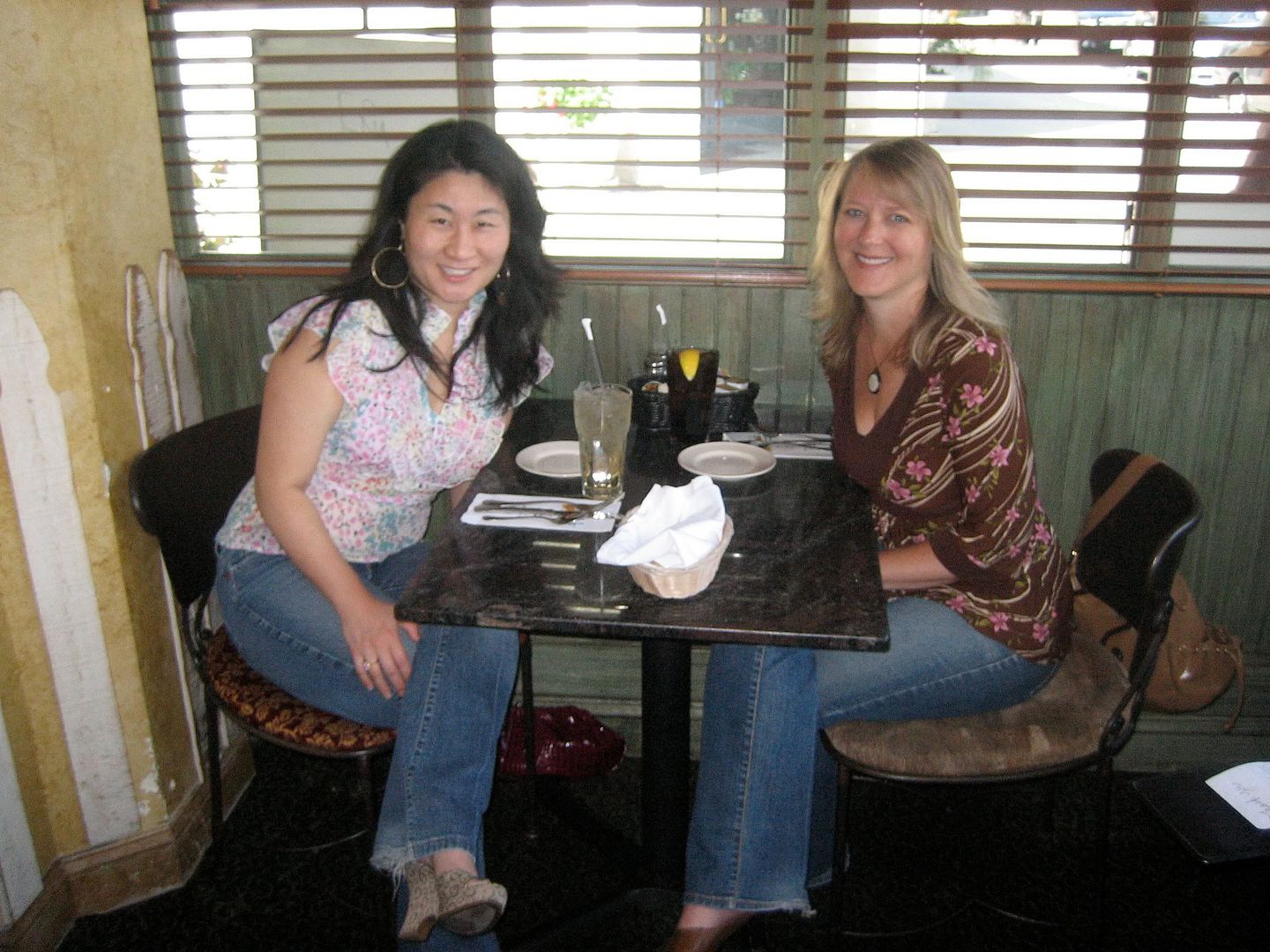 I've been back since Friday, and it's 40 degrees cooler here (and a lot less sunny). My vacation seems like it happened a long time ago. But I wanted to post a few pictures, so here are some highlights of the L.A. part of my trip.
Monday: Yukie and I hung out at
Finn McCool's
with Justin, Devin, and Bryan (the Mensa kids). We played trivia but were not smart enough to use our cell phones to search for the answers. For one round, we got a sheet of Grammy winners' photos and had to identify them. I was particularly upset about one that I missed:
Christopher Cross
. It should've been more familiar because I spent too much time last year watching his old videos on YouTube.
Wednesday: Julie and I had lunch at
Marmalade Cafe
in Sherman Oaks. (It's nice to be lunching ladies once in a while.) We also went to
Beads of Paradise
and she helped me pick out a strand of green rutilated quartz.
Later, I went mini golfing with Devin and Bryan at
Sherman Oaks Castle Park
. The weather was gorgeous and the competition fierce — well, as fierce as it gets in mini golf. None of us has been mini golfing in the last decade, but I hope to go again soon. It's fun like ping pong.
Thursday: Todd, Yukie, Cousin Kay, and I had dinner at
Gyu-Kaku
, where we grilled steak, shrimp, salmon, and veggies. I also ate a lot of crunchy rice. A lot.
Okay. It was a great trip, but it feels like I'm living in the past by blogging about it several days later. And, I've already moved on to being shocked at the surprise Papa left me yesterday.... more on that on Wednesday. Now it's time to sign off (it's almost time for the One Shining Moment montage I look forward to every year). See you Wednesday.