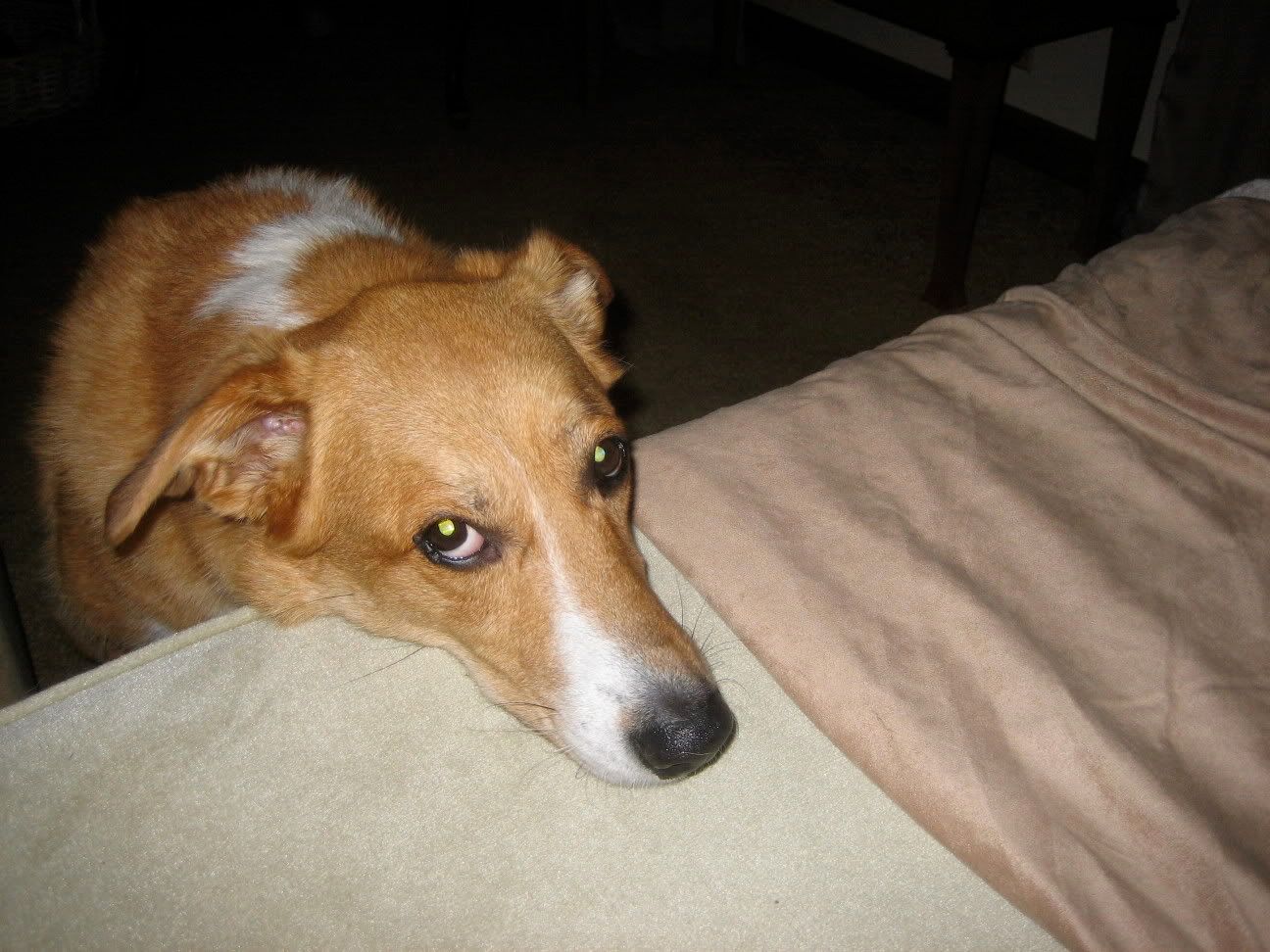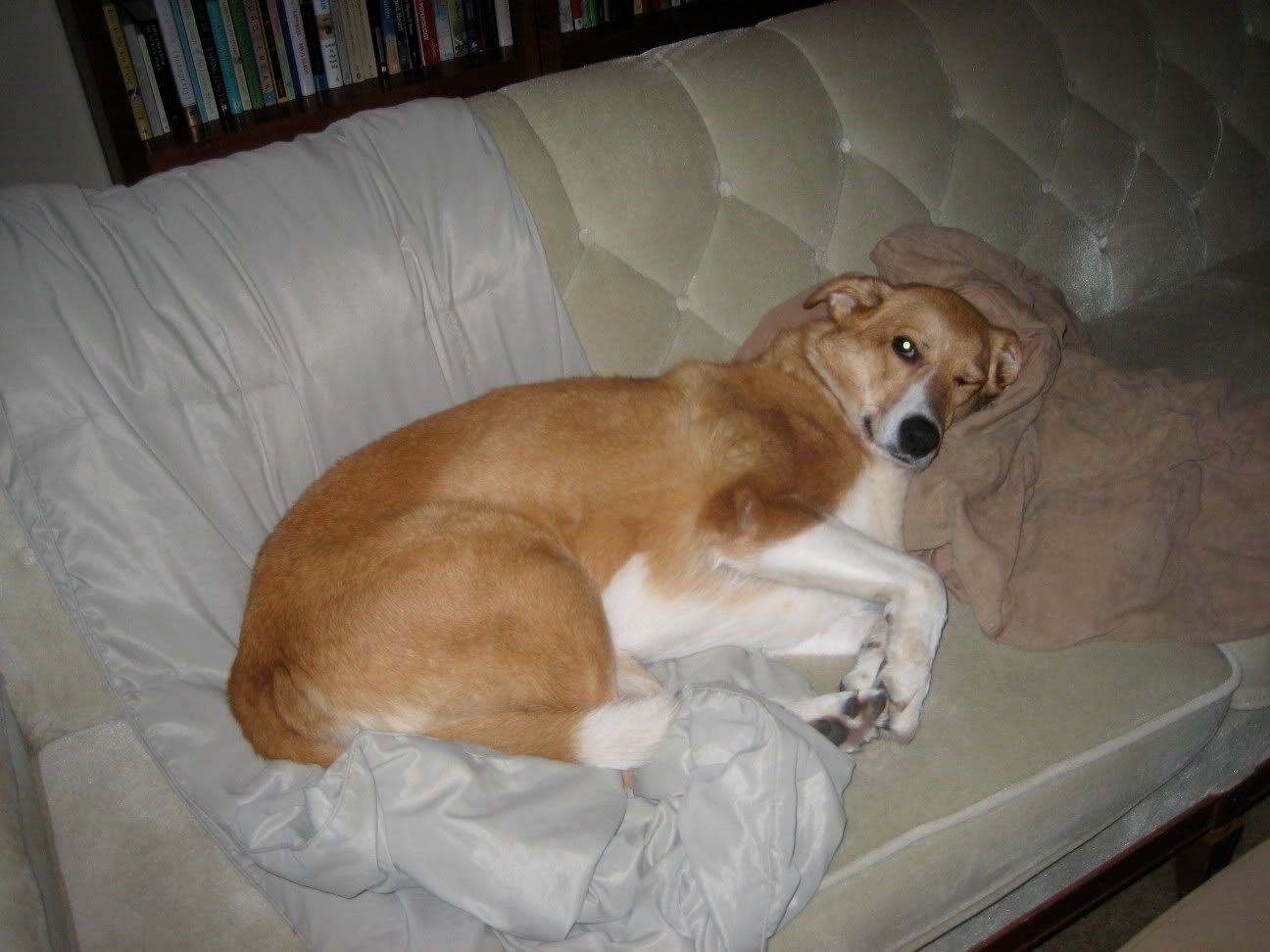 I now allow Papa on the couch. (She's a good snuggler.) Here is her approach:
Step 1: Sit on floor politely, without being asked.
Step 2: Inch closer. Rest chin on couch and give best soulful gaze.
Step 3: When soulful gaze is ineffective, stealthily place front legs on couch. Avoid eye contact.
Step 4: When invited, lift back legs slowly, slipping off couch a few times as if unsure of footing.
Step 5: Make self comfortable.
Yes, I took some of the photos at different times. But trust me, we do this routine daily. I think she skips some of the steps when I'm gone.