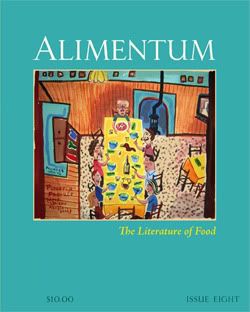 Two years ago, in a class on food writing, I wrote an essay about eating canned ravioli on a date. I got a lot of encouragement from my classmates but knew the story needed work when my friend Tom said it was
nice
. (I think of "nice" as synonymous with "utterly forgettable." In fact, Tom doesn't even remember saying that.)
So I revised. A lot.
And I'm happy to say that "Romance in a can" has just been published in the
summer issue
of
Alimentum
.
Incidentally, the story is listed as fiction in the table of contents. The publisher said they read it as fiction, and "either way we love it." So I'm oddly flattered by the mistake. If you get a chance to read the piece (you can order a copy
here
), I'd love to know what you think. It's a true story, folks.