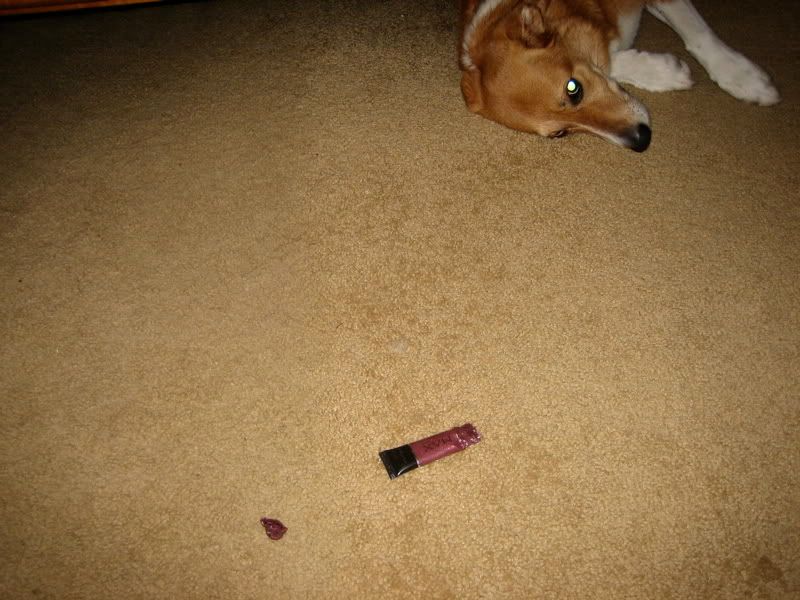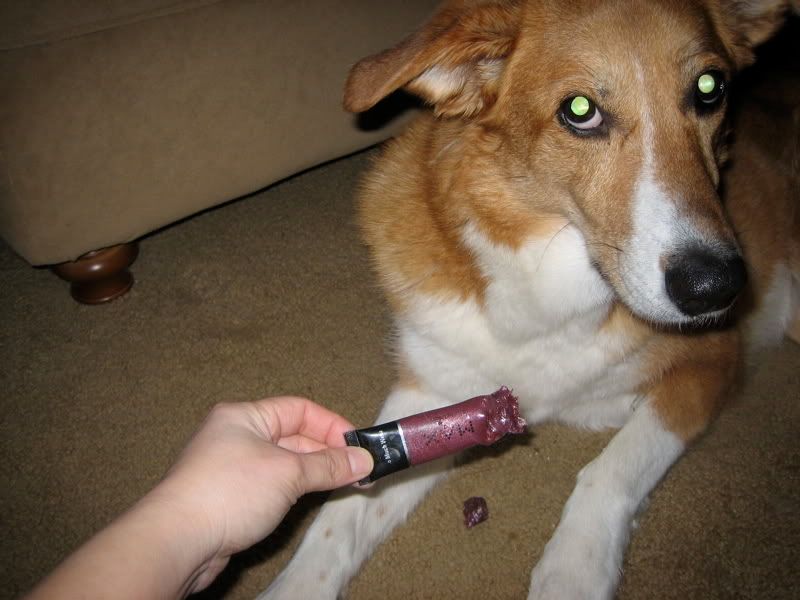 My favorite lip gloss,
Max Factor's "Too Much Wine,"
fell out of my purse last week. Papa saw fit to destroy it. The lip gloss is from Maxalicious' Naughty line; I think Papa interpreted that literally. Also, doesn't she look like she's had too much wine? Amazingly, there was no gloss on her face or smeared into the carpet. So there's something.
I'm pondering a new, spring-y lip gloss. She must have really hated that shade.
I think Papa doesn't understand when I'm displeased. Maybe because I sigh and then make her pose by her handiwork. My instinct is to snap a photo, not to clean up the mess. Because I don't want to do a reenactment. This is all real, folks!
I'll be in California next week, so I may take a day off from Oh no, Papa. But I have a feeling she'll keep up her hijinx at my parents' house....