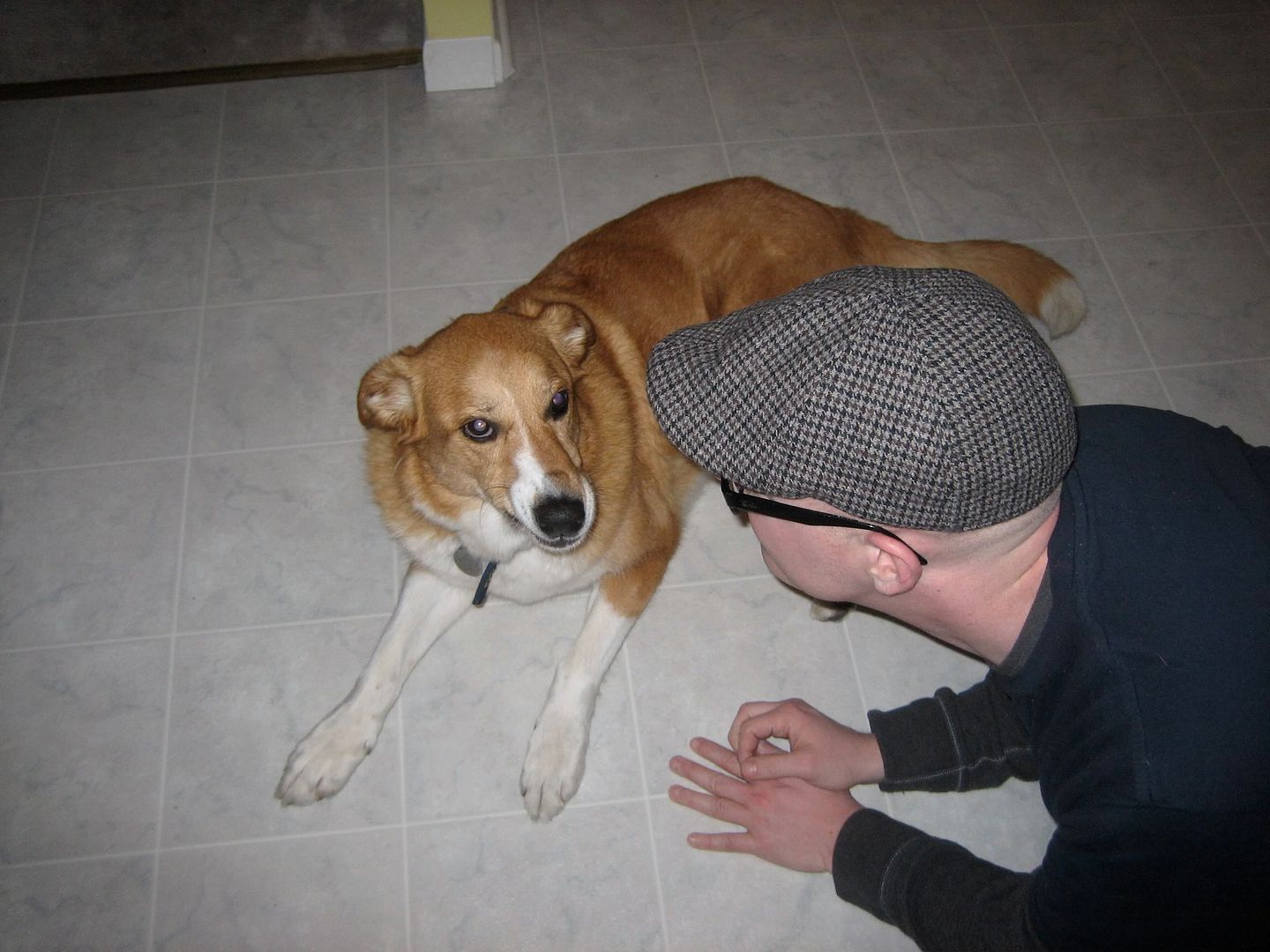 I had a busy weekend, and Papa participated in a lot of it.
On Friday, we went to Keith's for March Madness. To practice her dribbling, Papa peed on the white carpet when she walked in. (Oh no, Papa.) I think big entrances make her nervous.
But after that, she loved hanging out with the crowd. Here she is giving kisses to Cathy and Jeremy.
On Saturday, Katy and I went out to dinner and then had chocolate cake at my house. Papa also enjoyed that (Katy's company, not the cake).
Papa turns 9 tomorrow. So I went to Pet World and got her a new
treat ball
. She is a bit puzzled by it, occasionally bringing it to me so I can take out the treats. But I think this will be a good toy for her: it looks like it will really keep her busy. Happy Birthday, Papa!