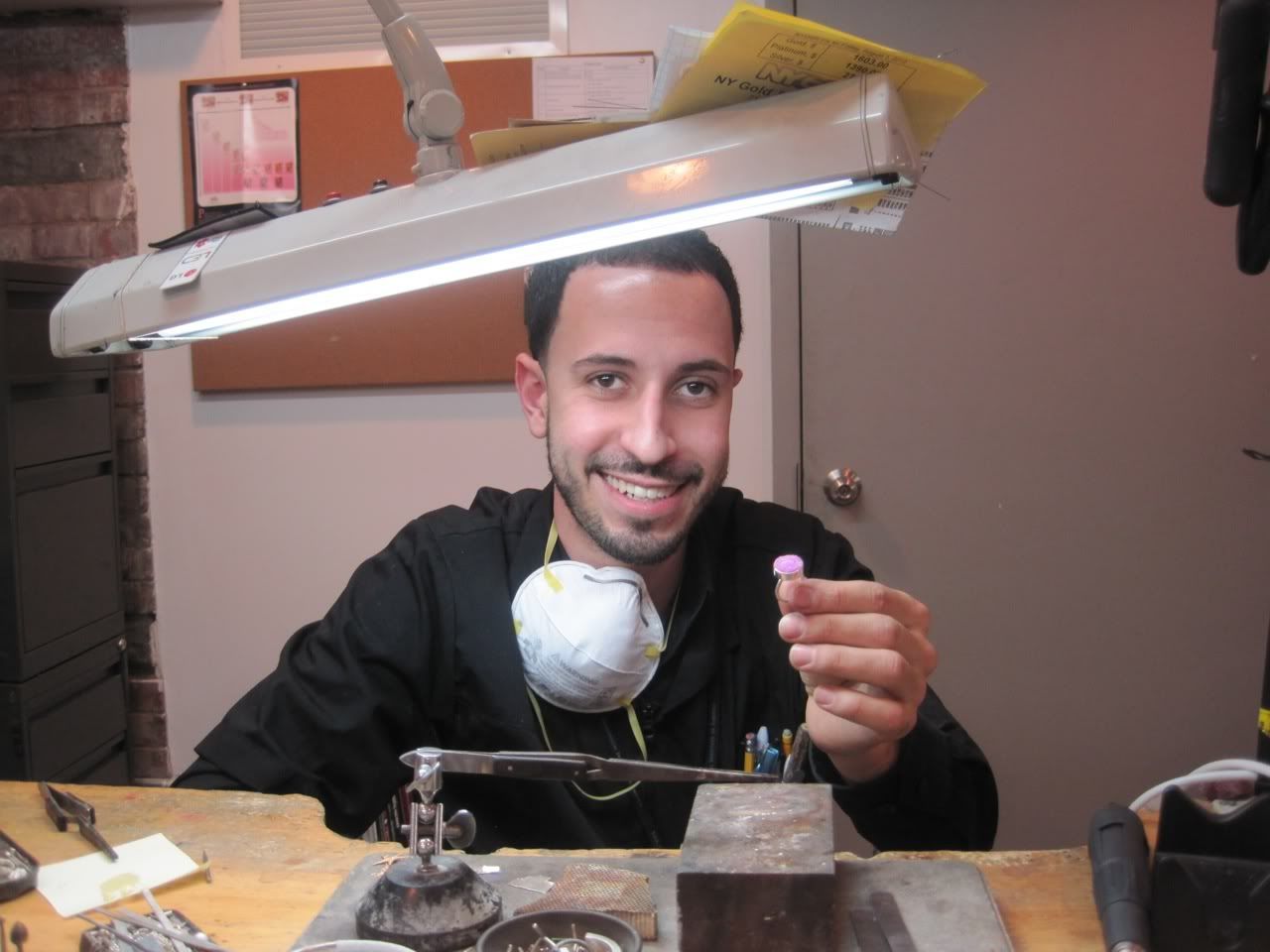 Lately I've been obsessed with druzies. I don't have lots of design ideas just yet, but I love the crazy colors and organic shapes.
Instead of starting with a strung necklace (or something even remotely in my wheelhouse), I decided to make a bezel-set ring. A couple of years ago, I'd met
Kristin Hanson
at the JA New York Show, and this year I finally got a chance to take a class at her jewelry design school.
They were a little concerned that I jumped into the fourth class of the series — I wouldn't get a chance to practice the basics that got covered in the first three.
Still, John walked me through sawing, soldering, filing, hammering, sanding, annealing, sizing, beveling, sanding, polishing, and cleaning. Even though I've designed strung pieces for years, this class made me realize how much skill goes into making a single piece of fine jewelry.
Of all the things I learned, the most surprising was the sawing: Who knew that it was easier with a light, relaxed grip?
There was even some two-part epoxying. Because I picked such a fragile cabochon, we couldn't hammer the metal around the stone and needed to glue it in. (By the way, if you're looking for druzy cabochons, check out
de Druzy
. She is happy to do custom orders and has super fast shipping.)
At the end of the day, I came away with a pretty awesome ring. It was a great experience, getting the chance to learn something new from an expert. Thanks to John and G and Kristin!