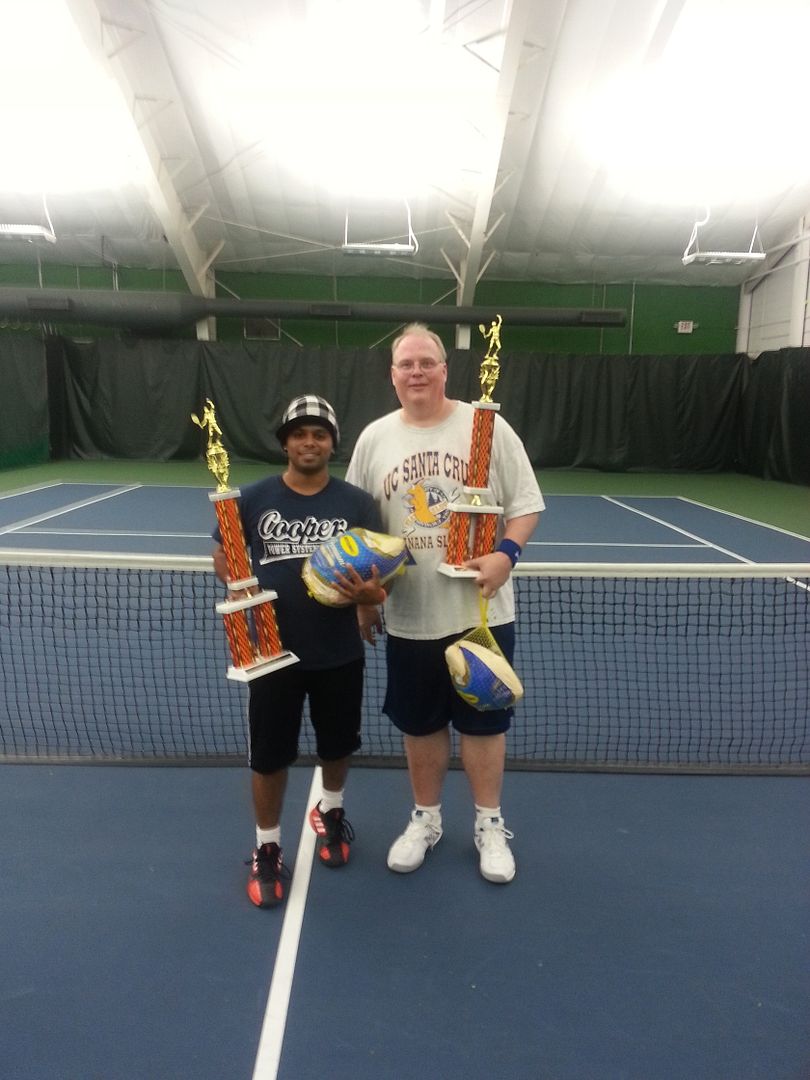 At Le Club's Turkey Tourney on Friday night, Rohit and Todd easily won their draw. For their victory, they each received a turkey and a ginormous trophy.
I like how big the court looks here. There is really a lot of it to cover, but RJ and Todd did so decisively. Well played!
In other news, Kelly and I lost our first match 6-0, 6-2, to Anfin and Haley. It does give me some consolation, though, that there's a long list of players who have lost to Anfin and Haley. They are very tough.
Speaking of consolation, Kelly and I still had a shot at winning the back draw. We played Rachel and Tricia on Saturday and didn't have a great start, falling into a 5-2 hole. But with decent play and some cute nicknames, we chipped away at our deficit and won the set 7-6.
An hour and 15 minutes for the first set. Ouch! Fortunately we won the second set 6-1.
After a short break, we played — and won! — our second match. I was thrilled to receive my slightly oversized trophy. Really: Trophies are way better than turkeys or t-shirts. Turkeys get eaten and t-shirts fade, but trophies can collect dust forever.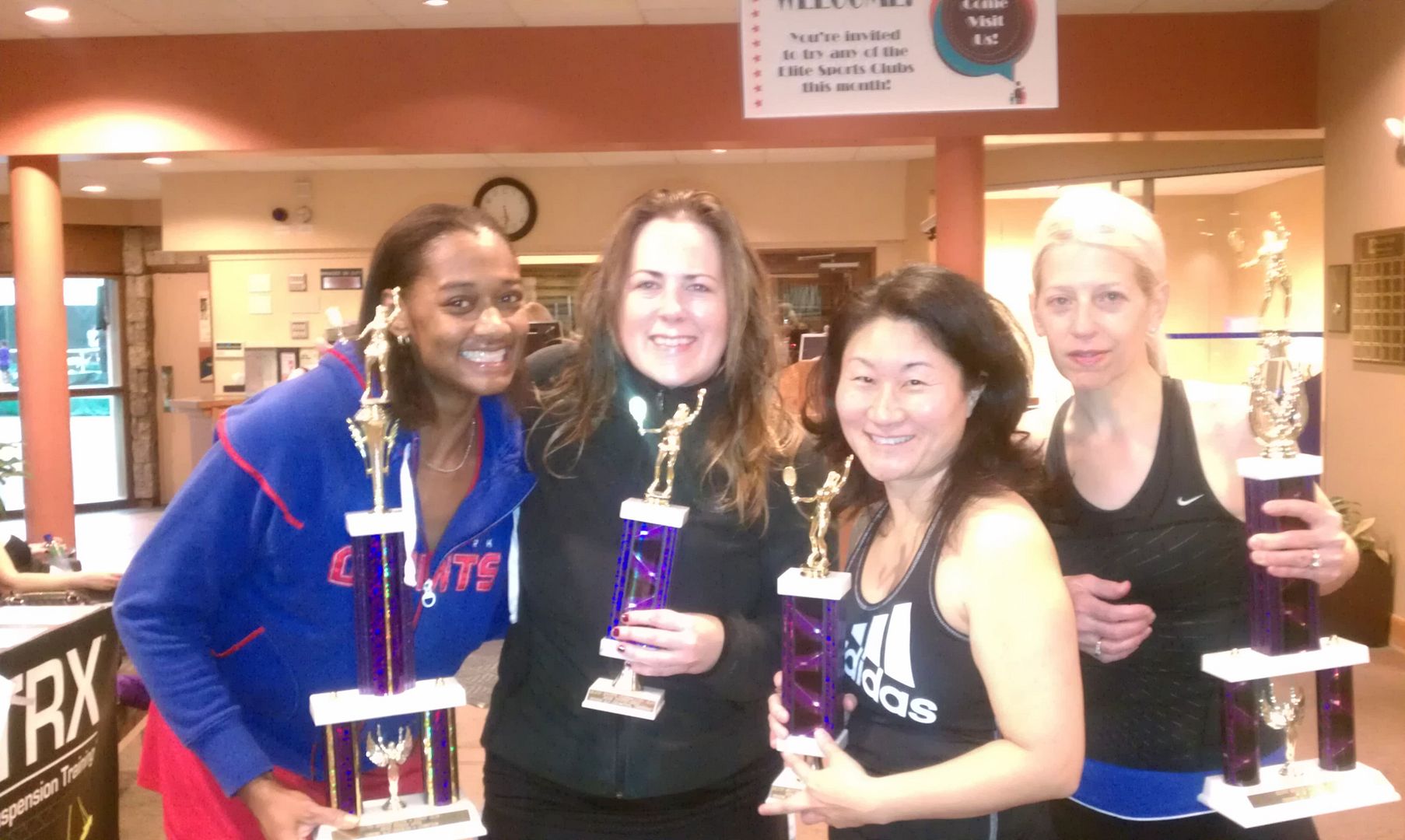 Here we are with Kim and Lisa, who won all three of their matches — including one against Anfin and Haley. Thus their spectacular trophies. Well deserved. Congrats on your impressive victory!
It was a good but tiring weekend of tennis. Rohit is contemplating the fate of his frozen butterball (his words, not mine), so we're all looking forward to a victory dinner. Cheers, everybody!