Kim walked into her 50th birthday party at Le Club and gave a little "Hey, what's up?" shrug. Easy-breezy, maybe because she's been claiming to be 50 for the past two years. Here she is with her mom, Rosemary, who's lovely and gracious — very much like Kim.
Then we did not see Kim for a little while because we went to play tennis. I had a blast getting schooled by Lisa, Kristen, and Tash. We managed to keep Tash on the court for the full hour and a half. Good times.
I felt like a kid in a candy store — or maybe more like a kid at a birthday party — when I saw the smorgasbord of food: pizza, pizza, pizza (seriously, there were so many pizzas, but my favorite was the buffalo chicken one, thank you Scott and Nora), wings, salads, chips, popcorn, candy, cake, and even adorable shortbread cookies shaped like teapots.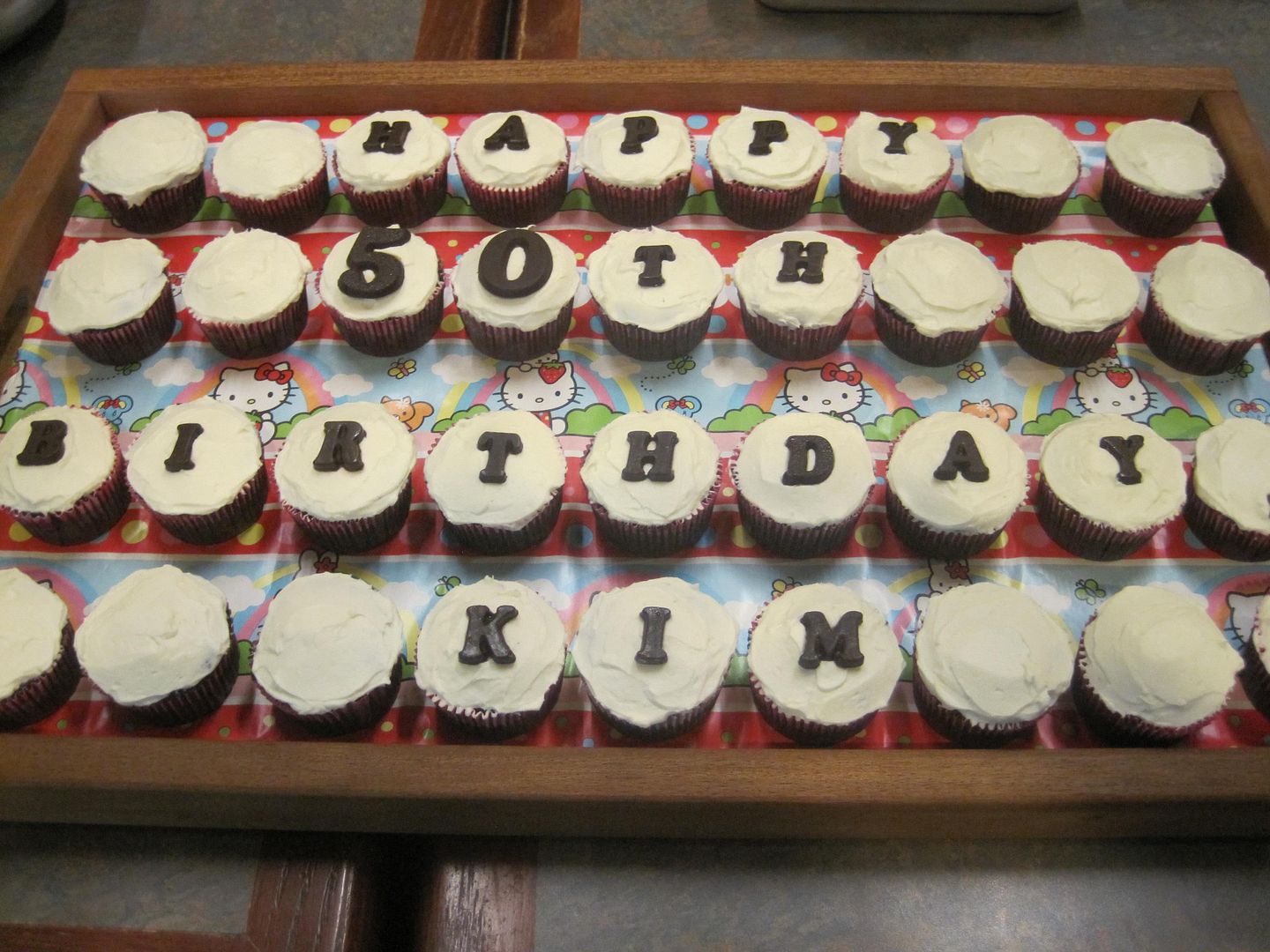 I have to give props to Jane C., who not only helped me frost cupcakes but also made the glossy, uniformly shaped chocolate letters. She also carved the little comma, which we included for symmetry as well as grammatical correctness. If only you could see it....
When I asked if Kim would hate having a bunch of candles, Mary said yes. "So we have to do it," she said.
There were so many people and so many conversations, it's hard to sum up. Instead, here are a few things I heard at the party. They are as close to verbatim as I remember; I'm going for "truthiness" here: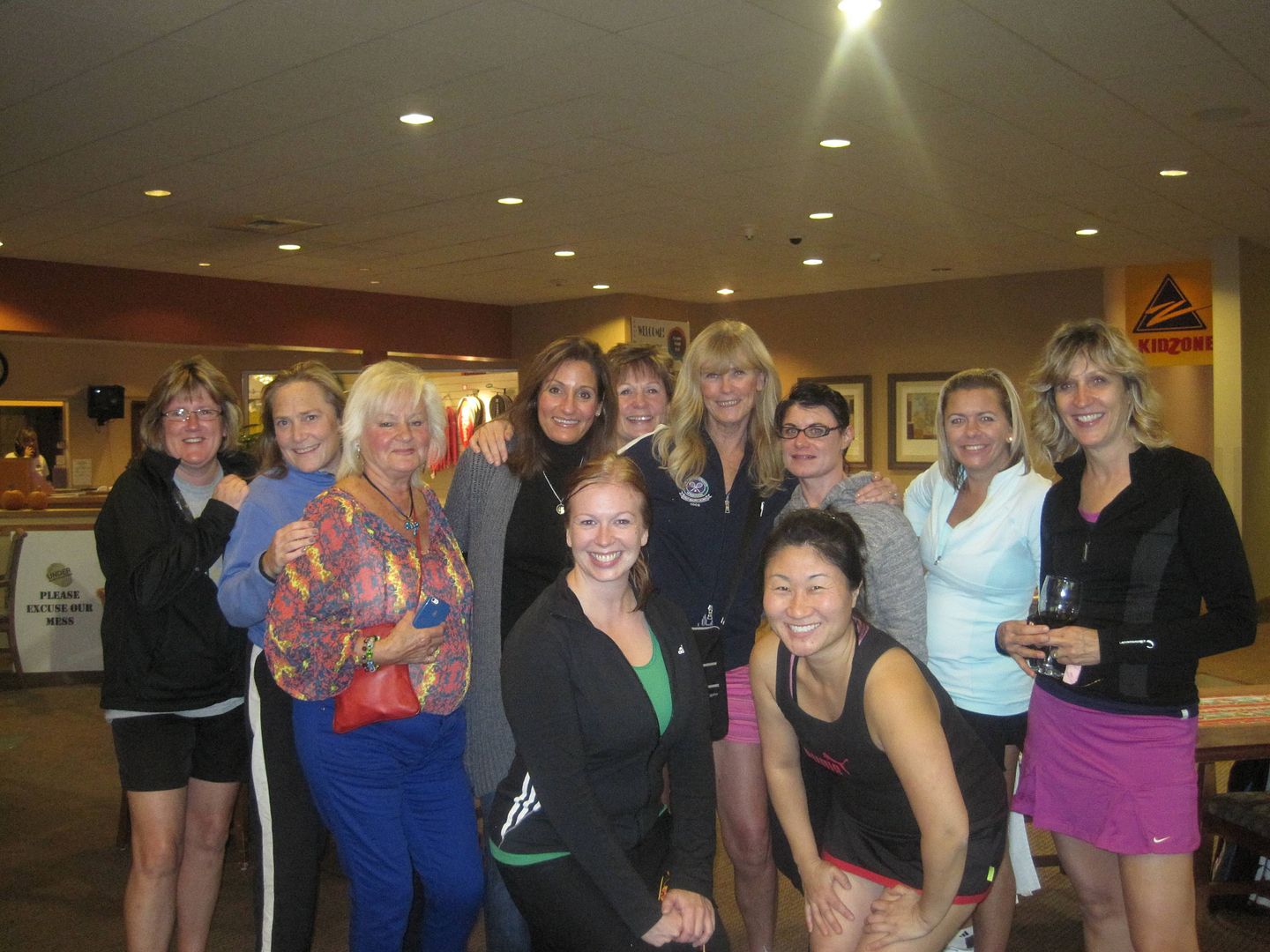 "My grandma's 82 and her boyfriend is 55."
"If I were 90, I could see dating someone who's 75."
"Let's get a picture. Tash? Tash! Put down the food."
"You cannot quote
The Wire
."
"I didn't know we were doing candles. That's why I ate the P."
Kim: "Why didn't you just eat the rest and ruin my 'birthday'?"
"We didn't get schooled on the court. We got
spanked
."
"You don't have any compassion now that you're 50?"
It was tennis and dinner and pretzel M&Ms with lots of fun people. It is only through tennis that I get to go to parties on Monday nights — a beautiful thing.
So thank you, Rebekah, Mary, and Glenna for throwing a great bash. Kim, you too. We couldn't have done it without you!