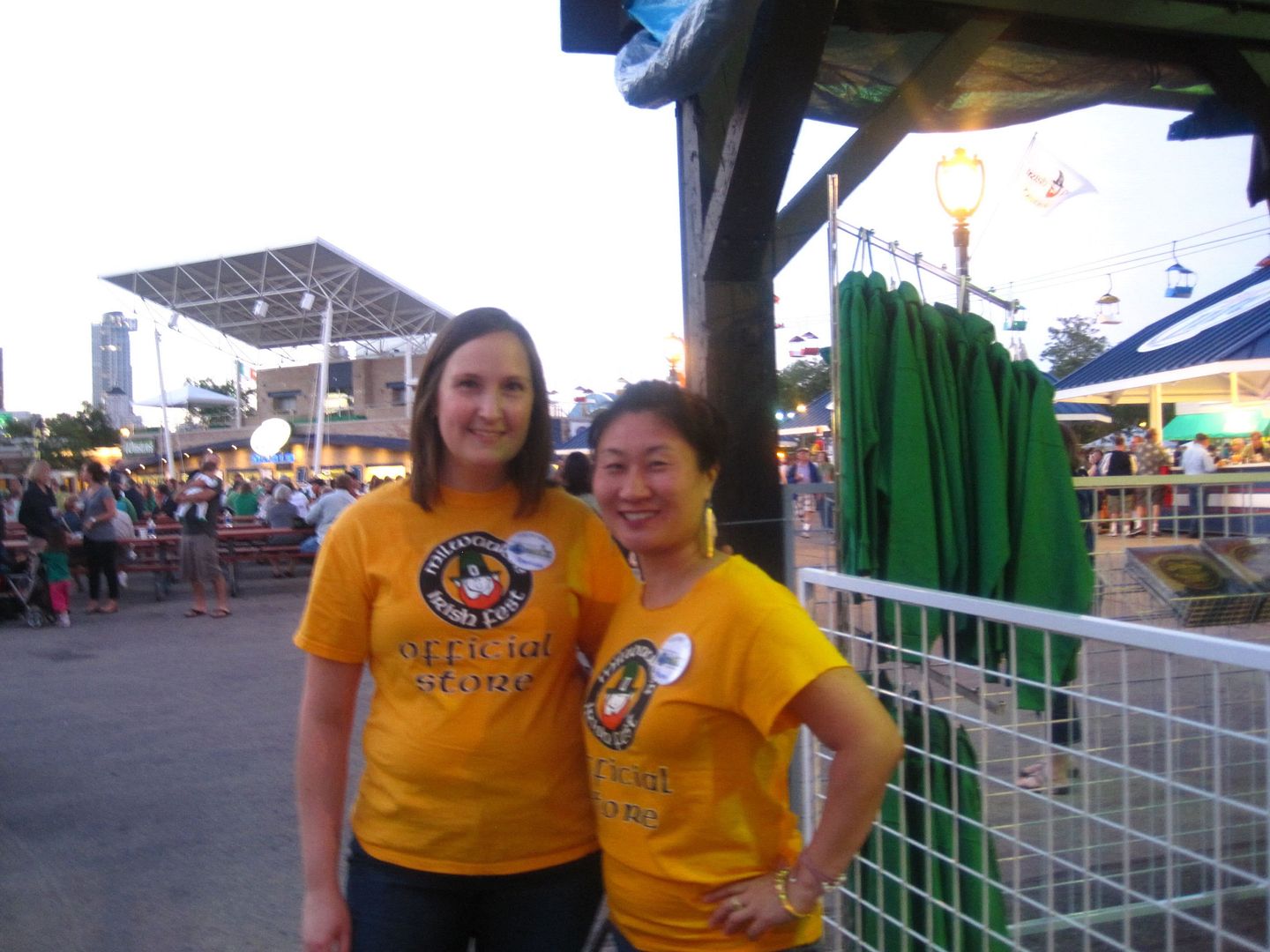 Working at the Irish Fest marketplace, Denise and I were glad to graduate from the floor to the booth. The booth is always the best place to be because you can eke out your own little space to talk to Fest-goers. And you get a chance to catch up with the regular volunteers, some of whom devote four days to the Fest.
The highlight of my shift was talking to an elderly man. A bit shaky, he was immediately drawn to — believe it or not — the leprechaun hat on the mannequin. "It's too small," his wife said when he tried it on.
I got a size large for him. Slowly, he put it on. "Is this the only one?" he asked.
We had at least 10 in each size, but I told him I could hold on to it while he looked around. "His name is Fred," his wife said. He looked at my name tag. "Naomi," I said. "Oh!" he said, laughing at I couldn't say what.
I wrote "Fred" on a sticker and put it on the hat, leaving it near the register.
He came back a few minutes later. "You put my name on it!" he said. I helped him tie the green pompoms under his chin.
To see someone so genuinely excited about a leprechaun hat, I got a little misty-eyed. There is something about Irish Fest: the beautiful weather when the days are getting shorter, the slightly melancholy music, the familiarity of shepherd's pie and reuben rolls with Denise, and now, the pure joy over a crazy hat — well, all of these things make me grateful for this one day a year.
I hope you made it to Irish Fest, too!