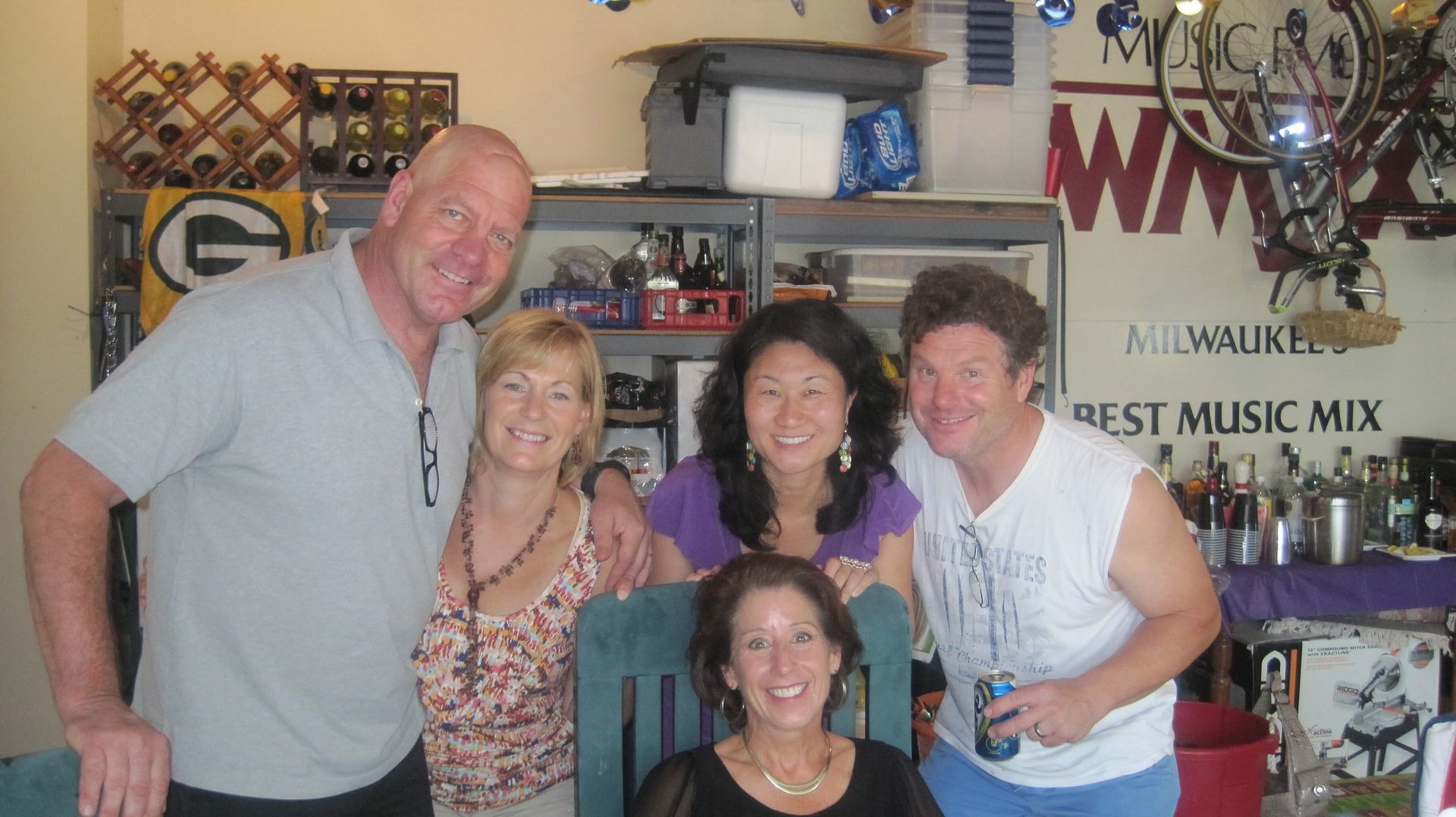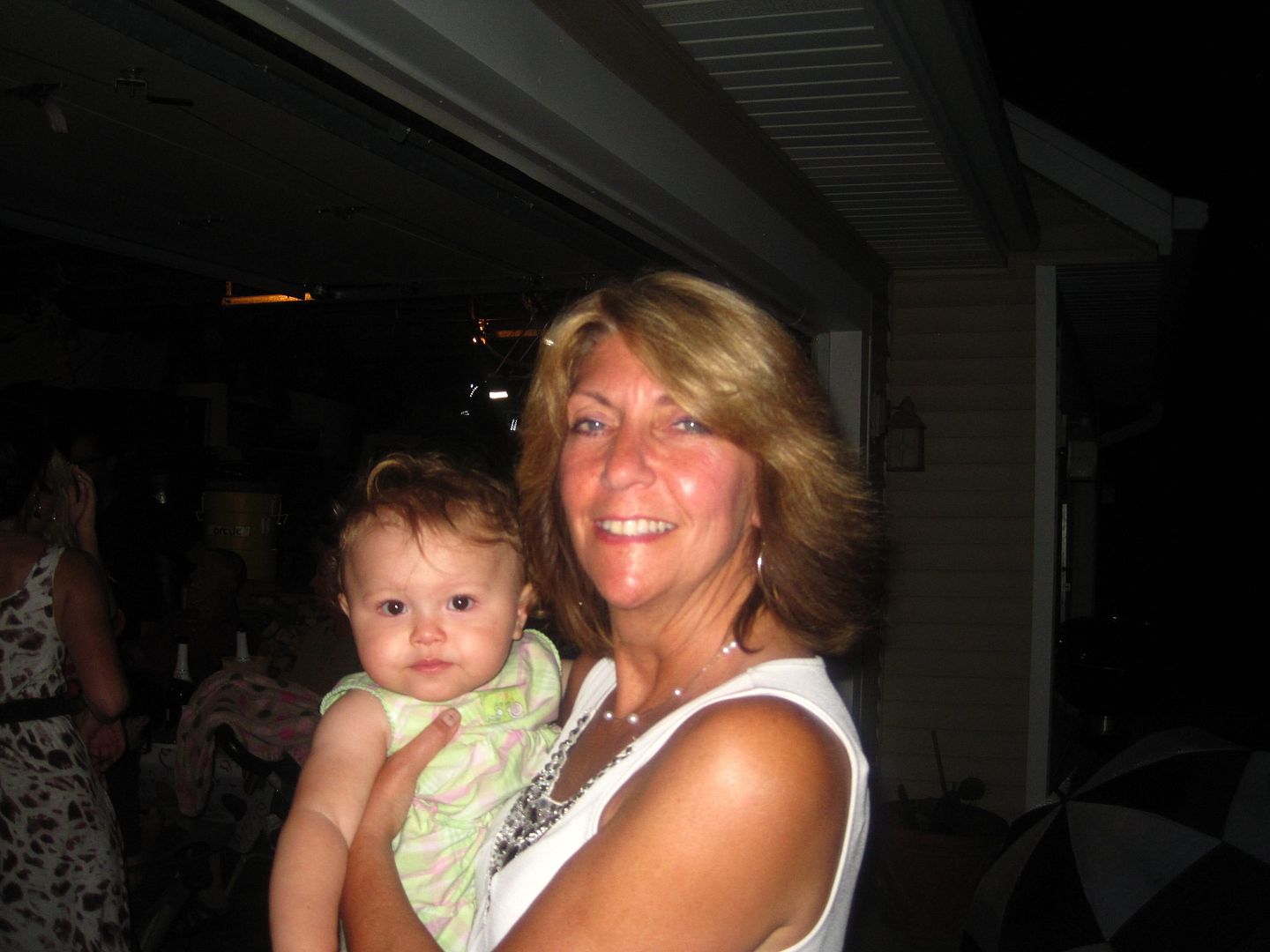 Colleen's 50th birthday party had it all: lots of food, booze, and generations of family and friends. Plus she celebrated another milestone: A wedding! She and Kevin tied the knot a few weeks ago, and the gang is thrilled for them. Congrats!
Rob and Patricia threw a party with free-flowing champagne. (Though I love champagne, I saved myself for the end-of-evening Maker's Mark.) After seconds on the grilled steak fajitas, I had just enough room for the homemade German chocolate cake — and a taste of the banana fudge cake, too.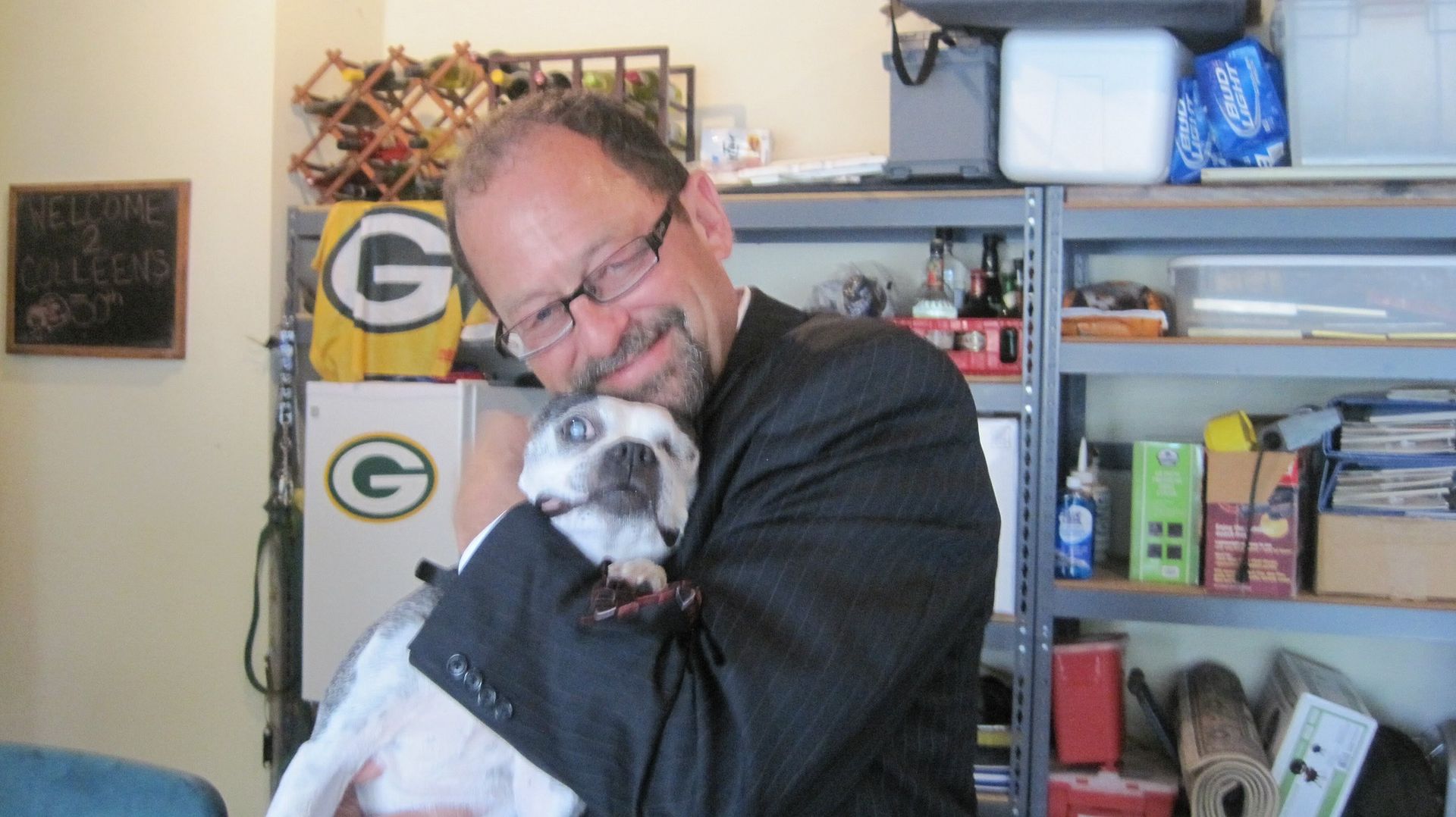 Colleen and Patricia are both enthusiastic dogsitters and adopters. Yet the night also held many reunions. Bailey was happy to see Chris — but Rob and Patricia knew not to be worried. And here's Doug cuddling old, blind Cisco.
Sigh. That would be the last time most of us saw Cisco.
Colleen just notified us that he is gone. In his obituary, she wrote:
Cisco I pray the the table in heaven has a chair pulled out so you can jump up and dine to your delight. In heaven my father has many mansions, I also hope he has many electric fans to handle your gas.
Love and gas: Could there be any truer words about what dogs bring to our lives?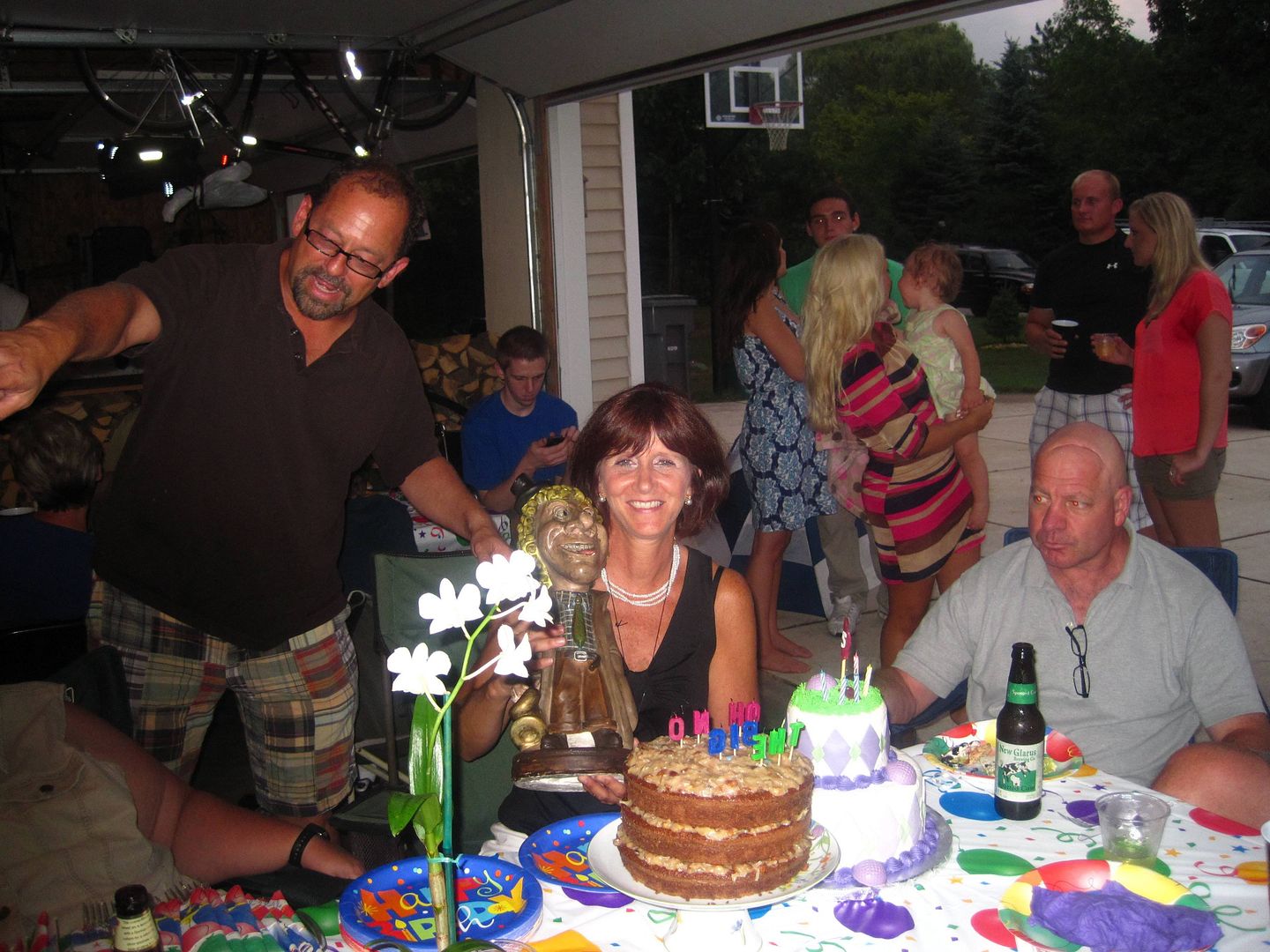 But enough about that. This is a celebration! Cheers, Colleen and Kevin. And Cisco, too. It has been a month of milestones, and we're glad to be sharing all of them with you.