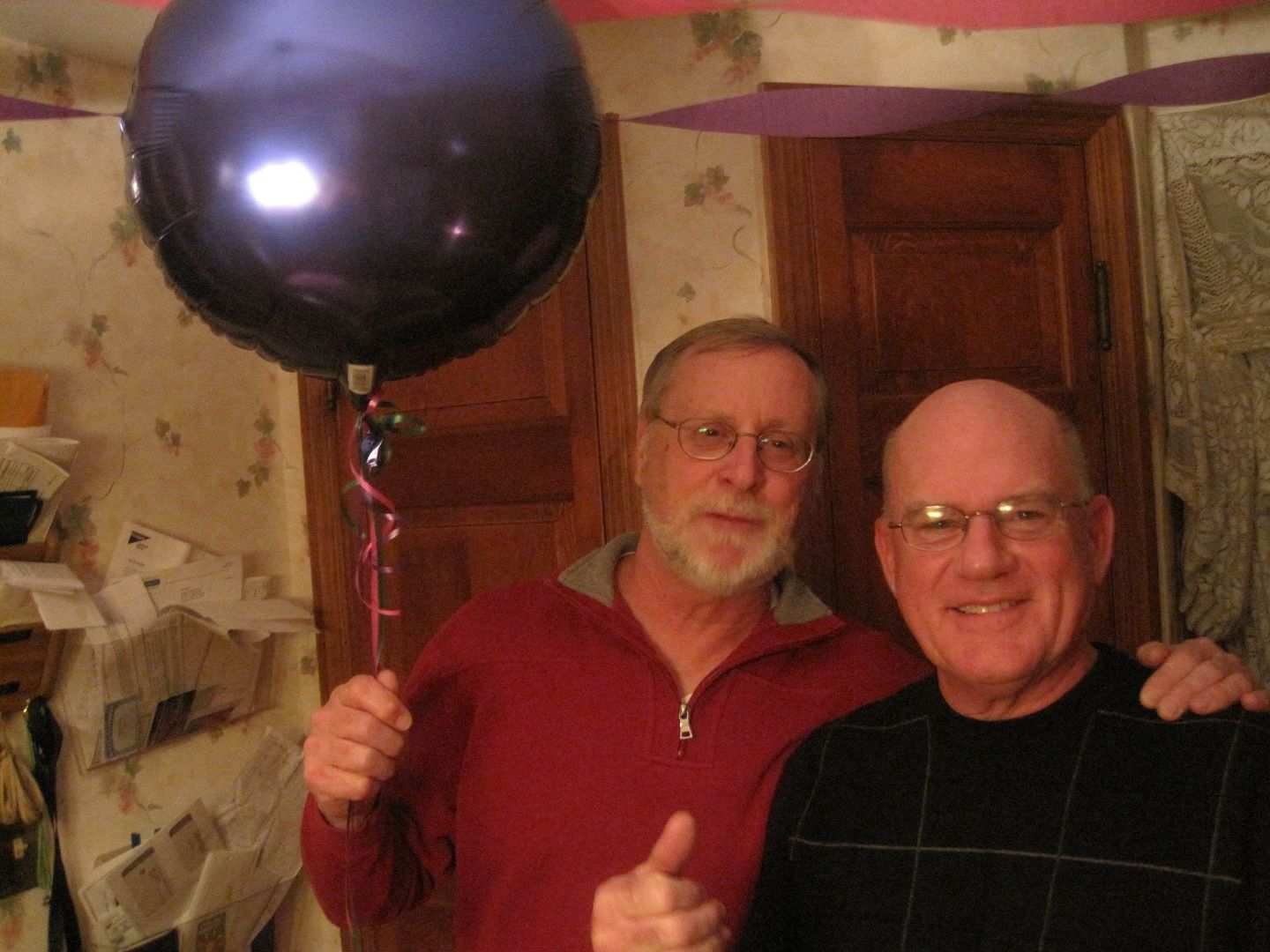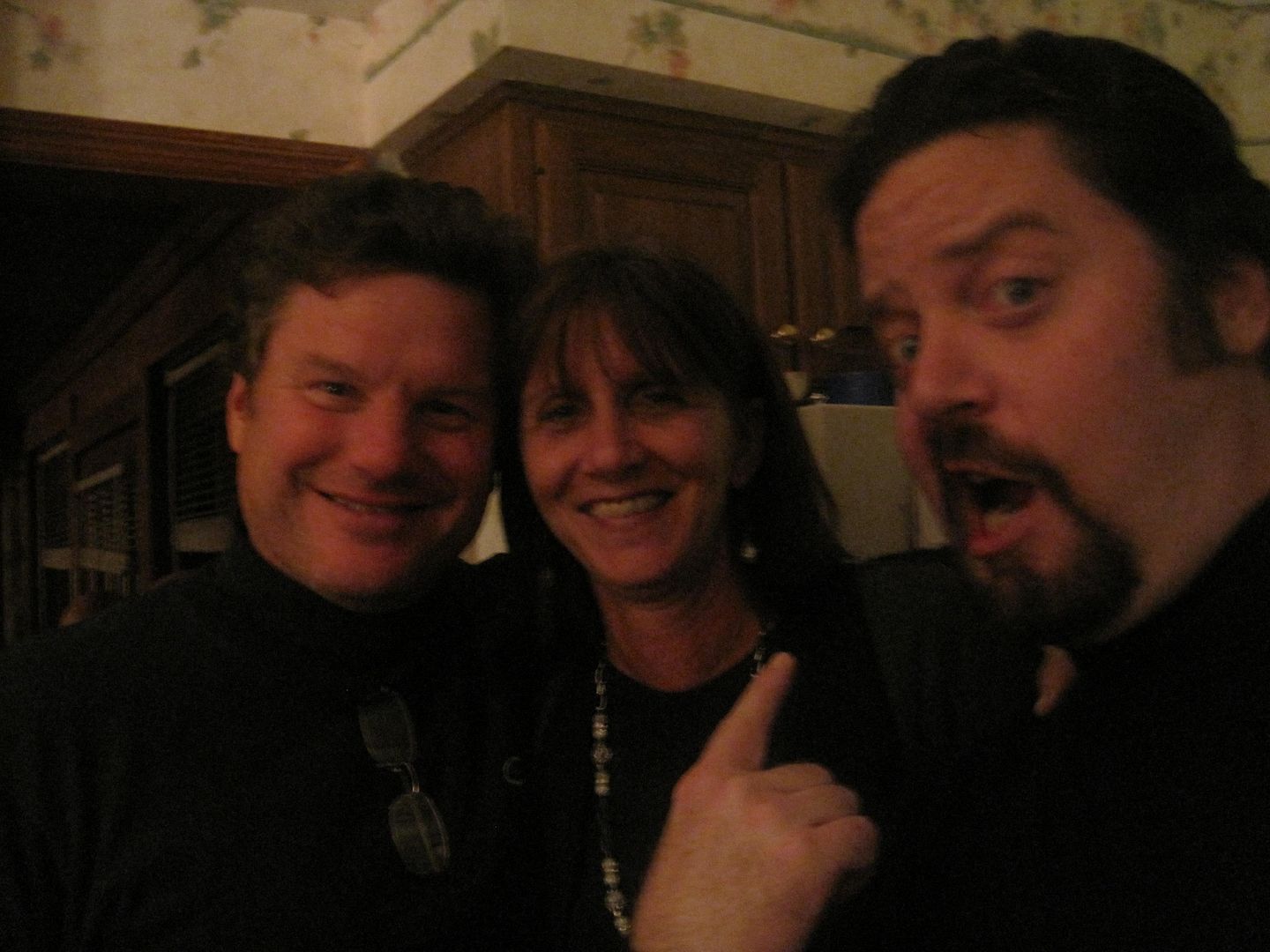 On Friday we partied at Shappy's house in honor of Deb's 50th birthday.
Shappy grilled a turkey, and there were delicious side dishes like squash risotto. After dinner, he wove through the crowd and served Godiva shots in teensy martini glasses that Terry carried on a tray.
Tons of Deb's friends from tennis and sailing came to share in her celebration. And we all mingled. Colleen, especially. She told Larry, "Honey, the bathroom is locked." Only she doesn't know Larry; she meant to tell
Kevin
. Good thing it was a friendly crowd.
Patrice
couldn't make it to the party, but she made sure the gnome continued on his travels to Deb. He hung out in the dining room watching the festivities (here he is ogling Sandra). The journey continues.
We stayed for hours (at one point, Terry was in the corner of the kitchen, gnawing on a turkey bone). It kind of felt like Thanksgiving but with way more people.
Happy birthday, Deb! You were one of my first friends at Highlander, and I wish you the best for your next 50 years. Cheers!