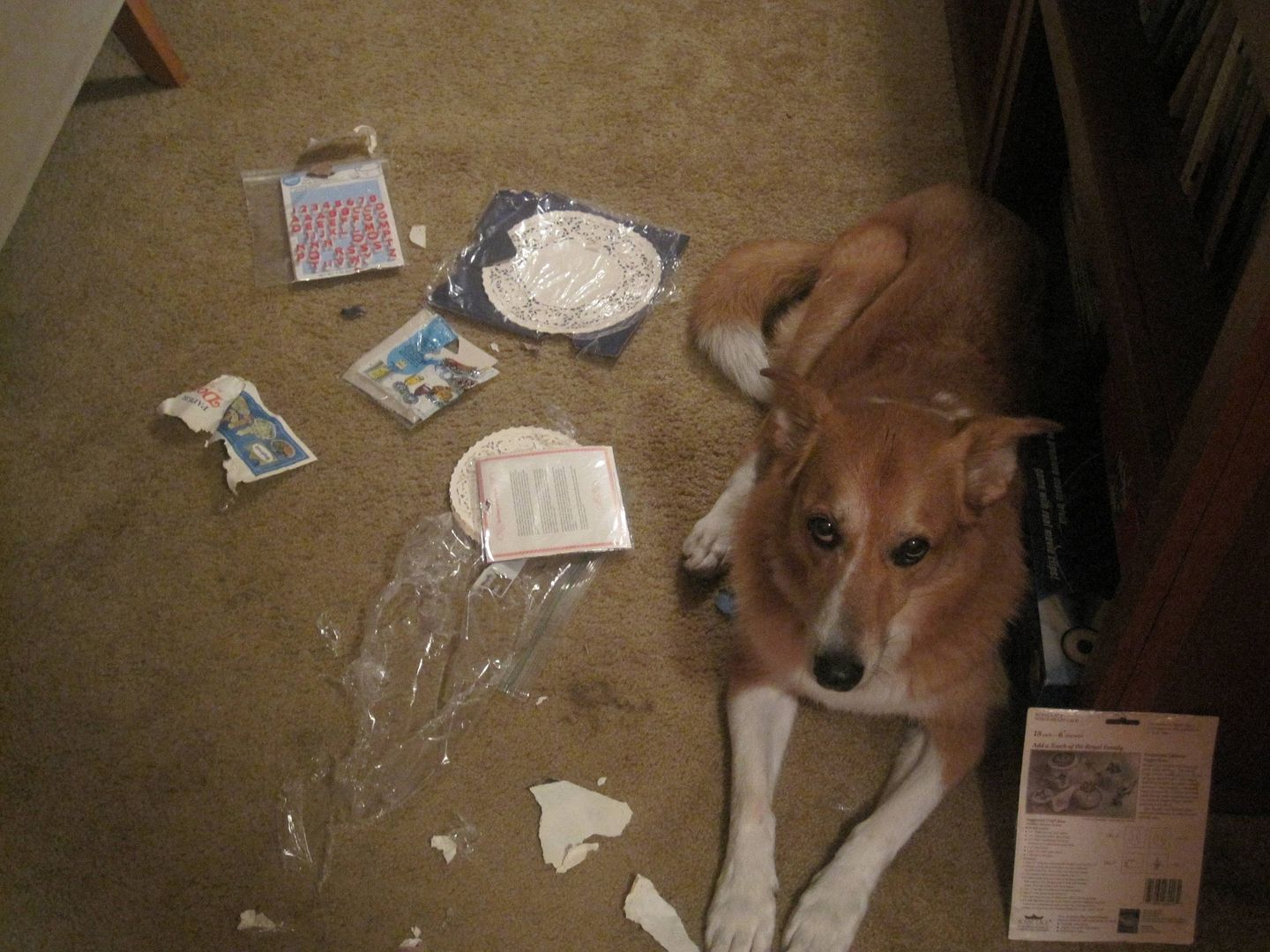 Yesterday I came home from work to another tableau: Papa rearranged cake decorating supplies in the living room.
She shredded, she chewed, she showed no remorse. Surprisingly, she did not try to eat the edible alphabet letters, which confirms my theory that no one wants to eat those.
On a nicer note, Michelle helped me with the desserts for Jess' farewell party. She's a great troubleshooter when it comes to frosting. Thanks, Michelle!