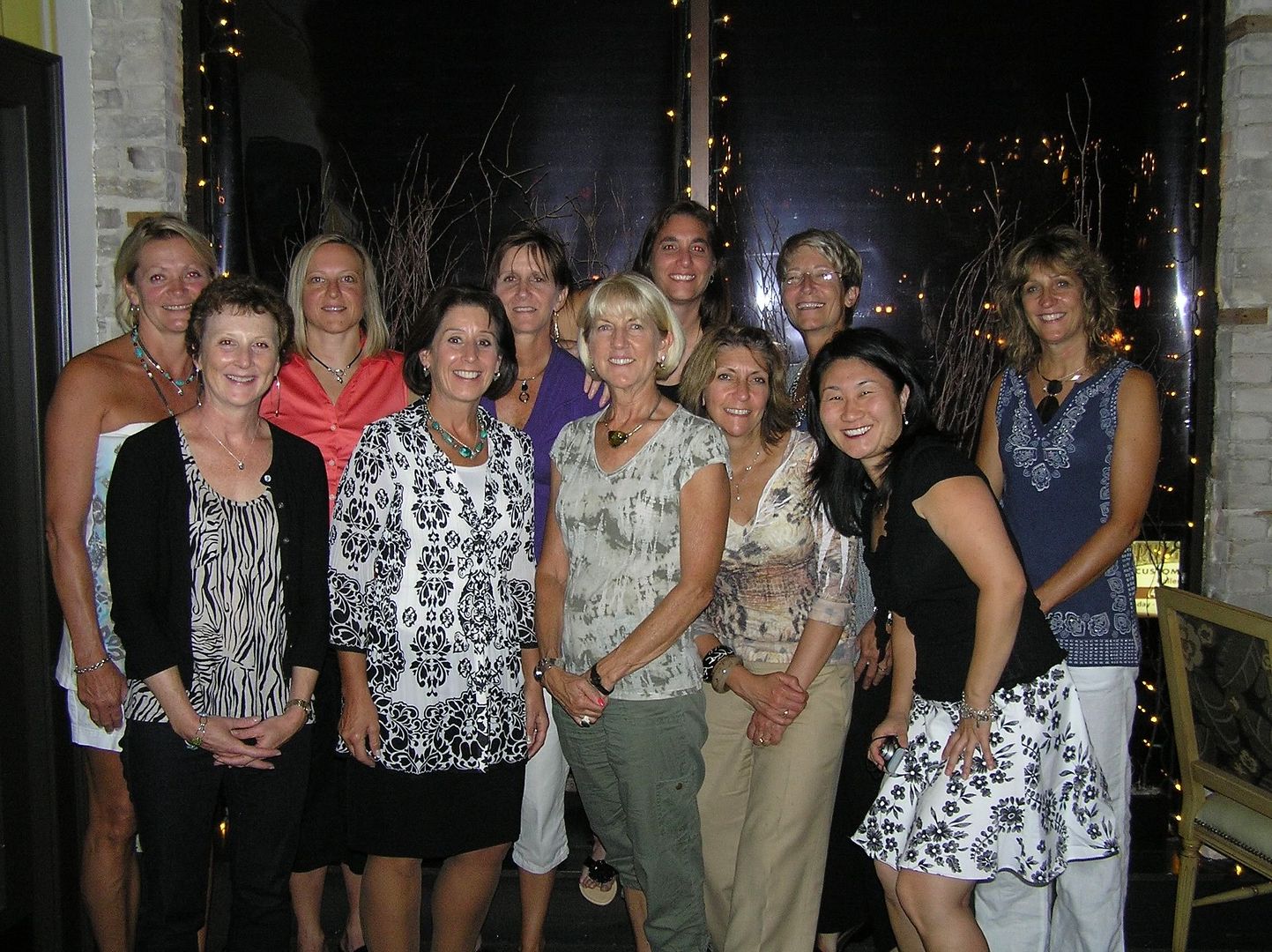 The Honey Badgers journeyed to the Firefly to celebrate our season.
We ate. We drank. We reminisced about our matches — the ones we won, the ones we didn't. That is my new euphemism: winning and "not winning." "Losing" is such a harsh term, and doesn't seem entirely accurate in describing us (unless we're talking about the Princeton bageling, ouch). It was a terrific season!
And a memorable party. Dianne, thank you for the heartfelt words. You are so gracious!
And everybody, thank you for the generous gift card. I'm going to use it for a lesson with Tom. Honey Badger needs a more consistent serve!
Some of the HBs couldn't be there, but Patty and I have party favors for you: notes from your teammates about what they admire in your game. Whether it was one word or many, I hope they'll be reminders of how you've contributed to our team's success.
I will miss you, Honey Badgers. Sure, we'll play permanent court time and maybe a tournament or two, but it's just not the same as seeing each other every week during the summer.
Not only did I love the excellent tennis, I also loved getting to know you better. I will miss all the phone conversations late at night, in the morning on my drive to work, and even occasionally during work.
Thanks for giving me lots to blog about. I'll also miss the strange exhilaration of staying up late after matches so I could make my Thursday morning deadline.
I can't wait to do it all again next year.
Go team!