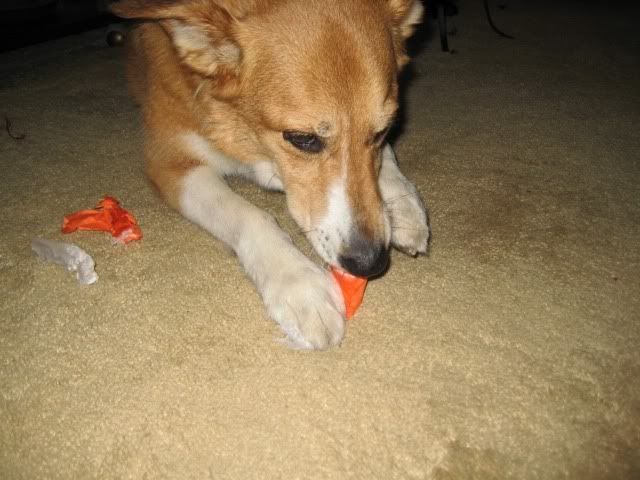 Doesn't Pops still look like a pup?
I wish I could've spent the whole day with her like I did on
her 10th birthday
, but I don't think she minded.
She celebrated at my parents' house, sniffing out her treats on the kitchen counter but waiting to unwrap them. Good girl, Papa! Now that she's an older lady, her manners are better.
Naughty or nice, I hope she has many more birthdays to celebrate.