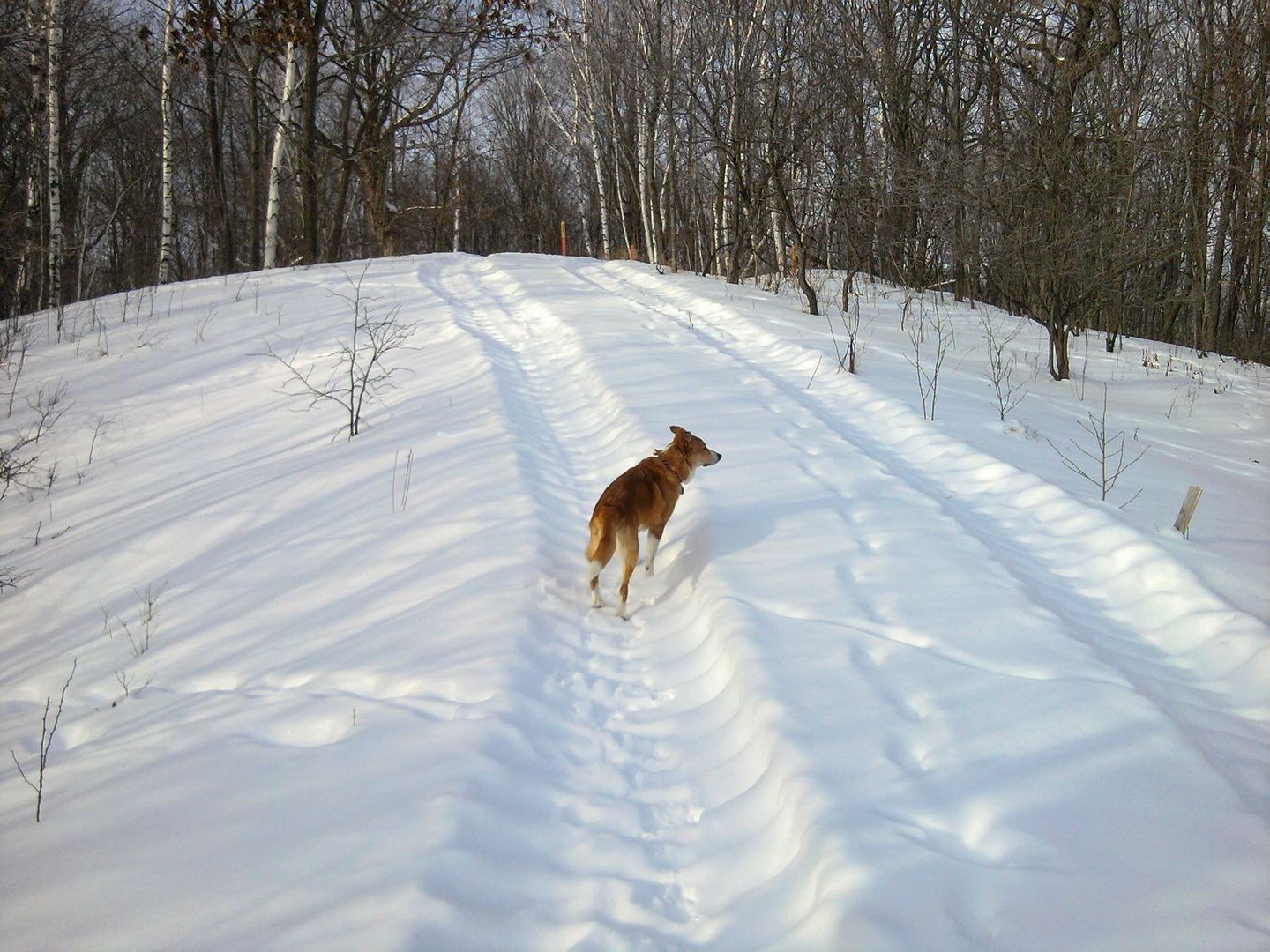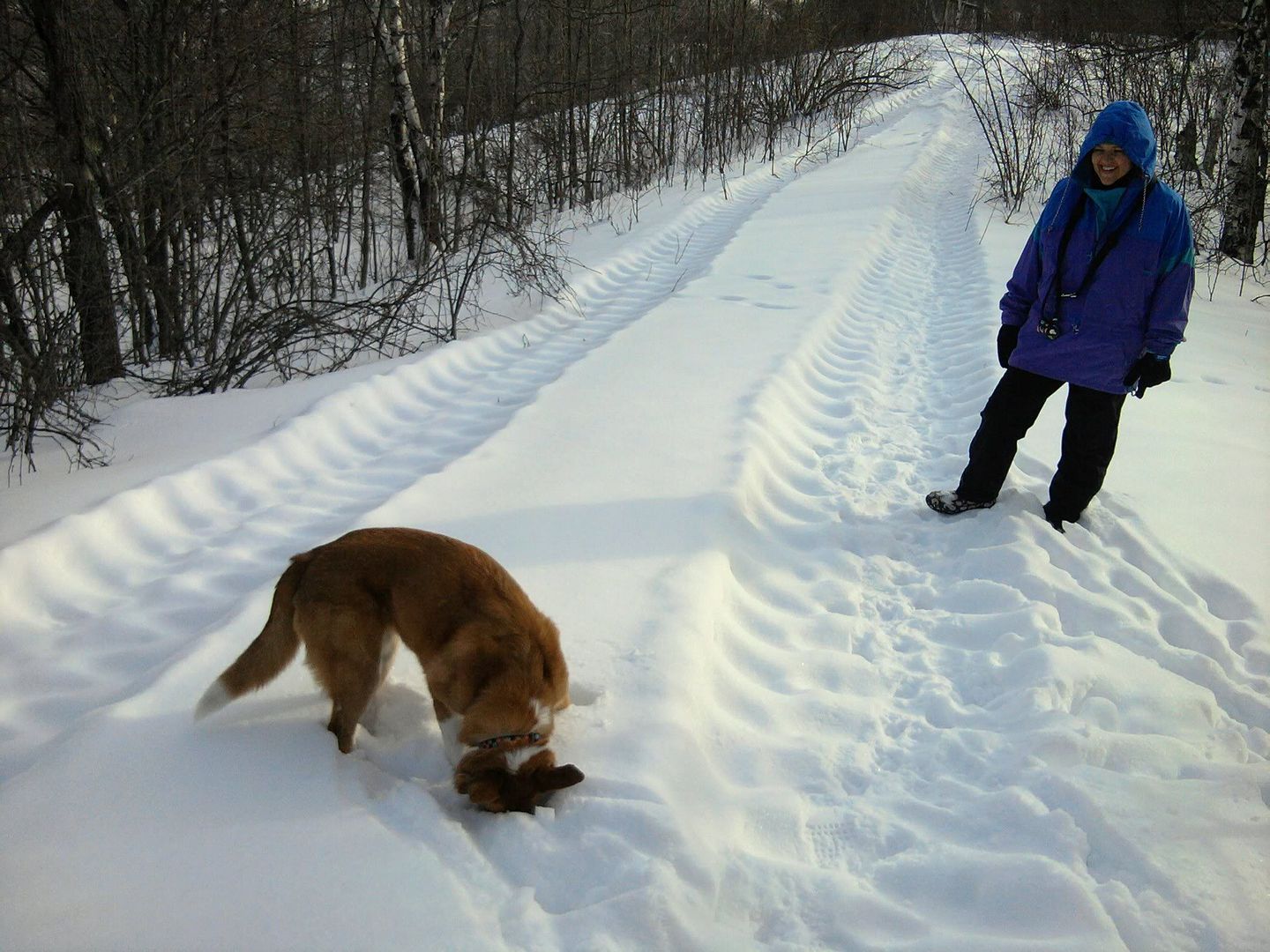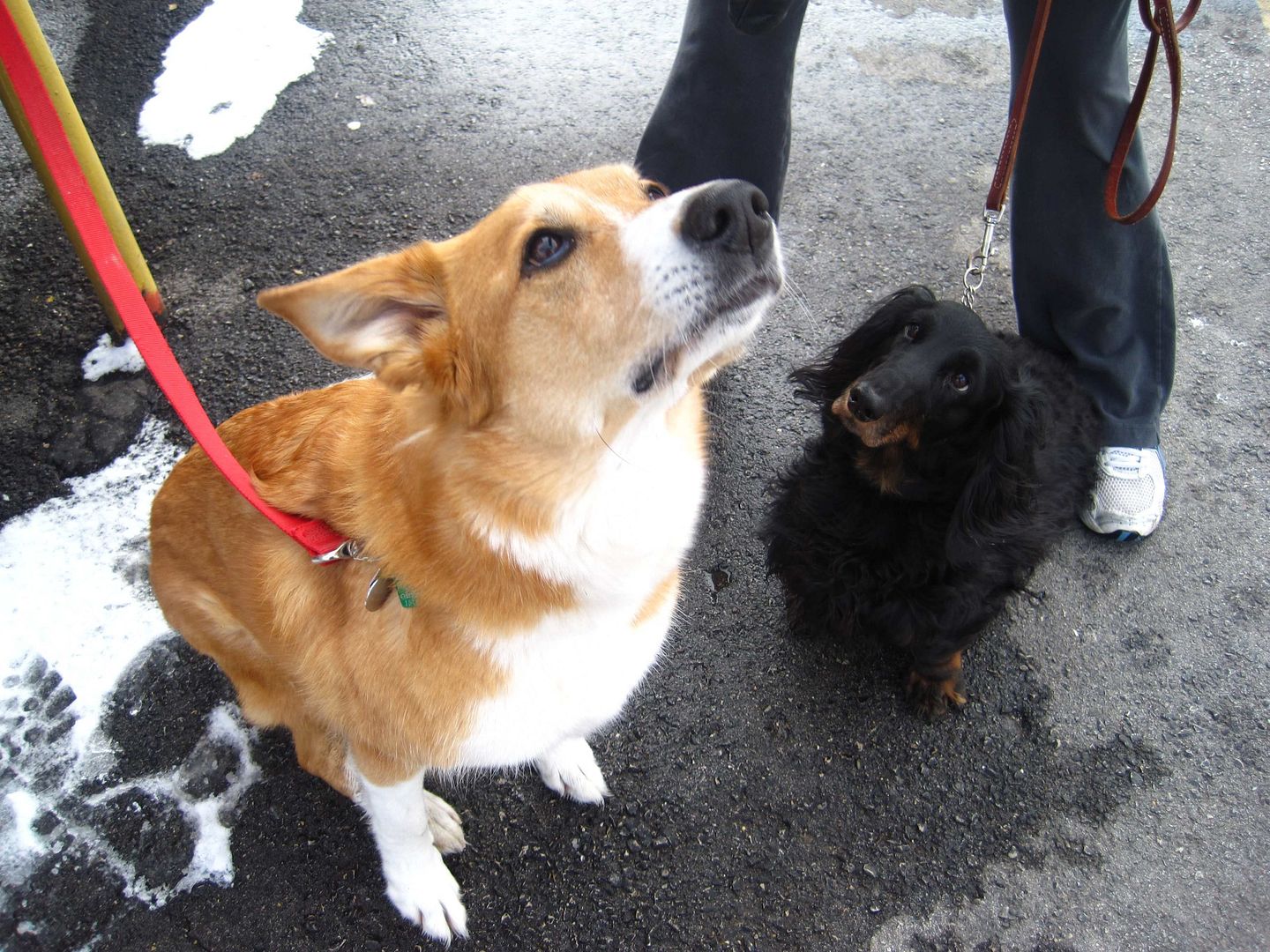 I've been traveling a lot in the past couple of months, so Papa has gotten to have some new experiences.
Here she is at Rancho Johanso at the end of January. Pops adores both Christa and Ian (and was mostly a respectful houseguest).
It's funny how the same dog will look different from other people's perspectives. I think of her as more of a city mouse, but I love how small she looks in the woods.
In another adventure, she recently met Jen's dog, Karli. They got along okay except when Karli wanted to play with the treat ball. Even when the ball is empty, Pops does not like to share.
In the last photo, check out her reflection in the TV. She's everywhere.
I'm looking forward to Pops mingling more as the weather gets nicer. Hope to see you on our walks!