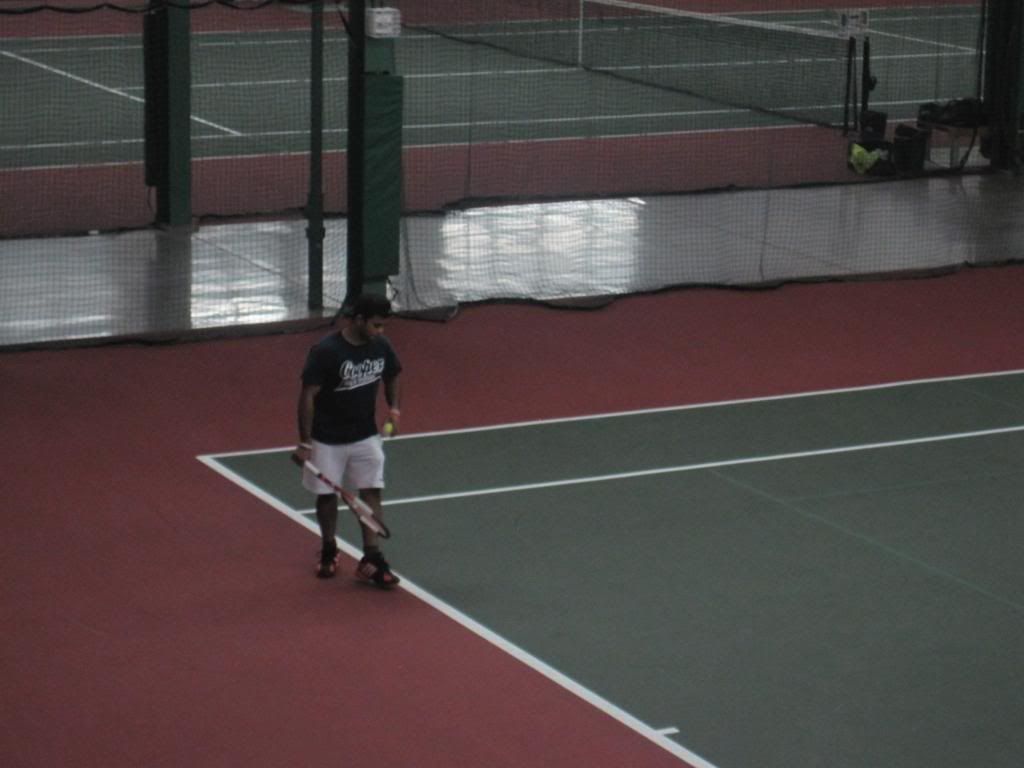 Rohit is a polite and humble guy, opting for superlong workouts over the grand planning that comes with a milestone birthday. He reluctantly agreed to let us celebrate his 30th, with an "Anything is fine" attitude. By the way, I am convinced that's why all of his mixed doubles partners love him. He's very low maintenance.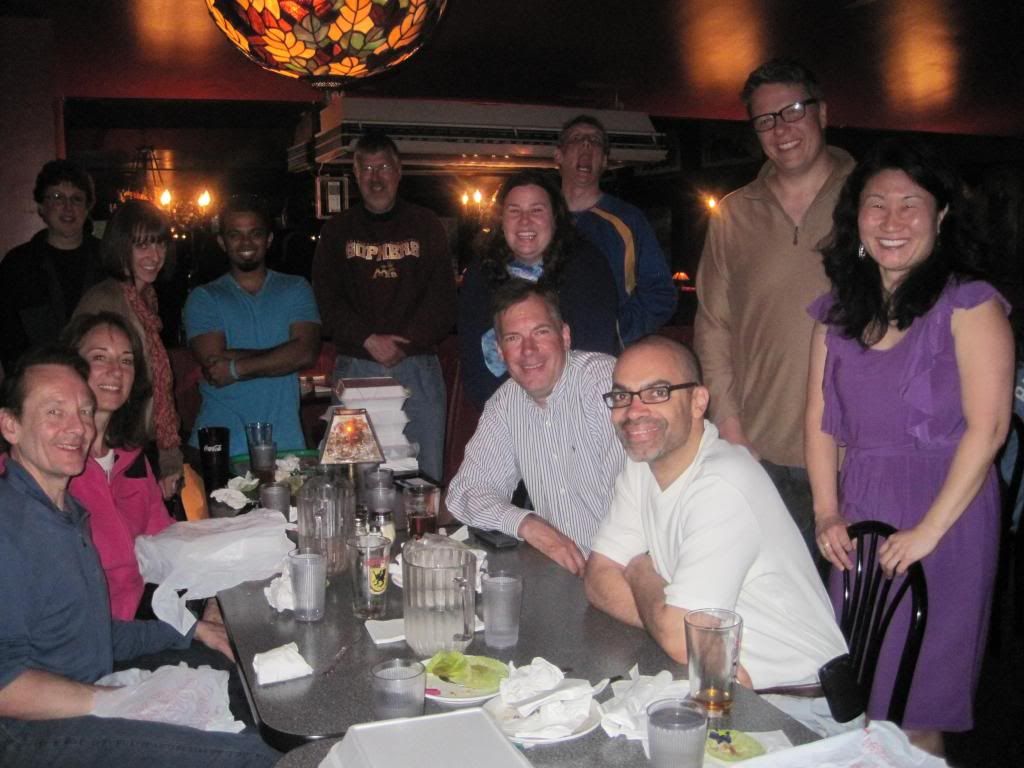 Again
, we chose Mama Mia's on Silver Spring. I love the big community table, the shiny garlic bread, the IPA, the dim lighting that makes dining there feel old-school.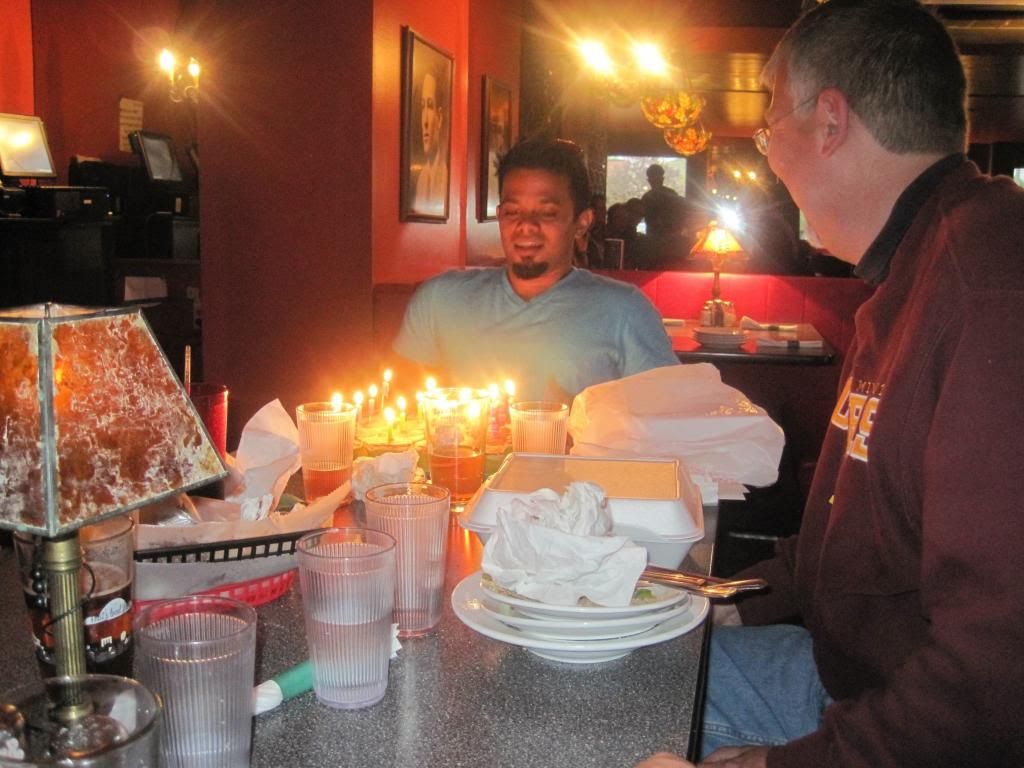 Ro quietly held court at the end of the table while the rest of us talked about serious topics: Carrie's MCC match. Scott and Julie's northern California trip. Mike and Ro's 1-0 record. Rob and Sepp's dislike of cats and baseball, respectively. (Sorry, Peter and Julia — also, respectively.)
We reminisced about what it was like to be 30. Ro, we are glad to be your friend (and partner!). Cheers!