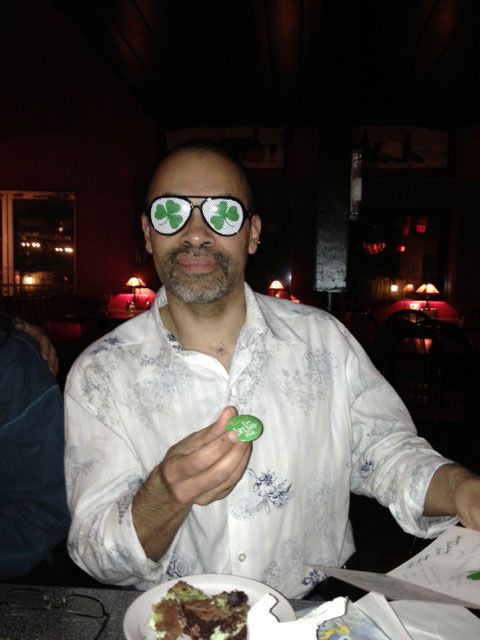 Life moves so fast: One day you're eating lasagna in honor of Peter and the next you're scrambling to make your tourney picks and wondering why people think Cal can't beat UNLV.
Sigh.
Even though St. Paddy's and Peter's celebration are
so
last Sunday, I didn't want them to go by without a little toast.
So Peter, in this world of deadlines and tournaments, happy birthday. Here's to your low-maintenance ways and high-energy tennis game. We appreciate them both!
P.S. If anyone wants the recipe (and some backstory) for the chocolate mint cake, they're
here
. As for the cool shades, you'll have to ask Nancy about those!