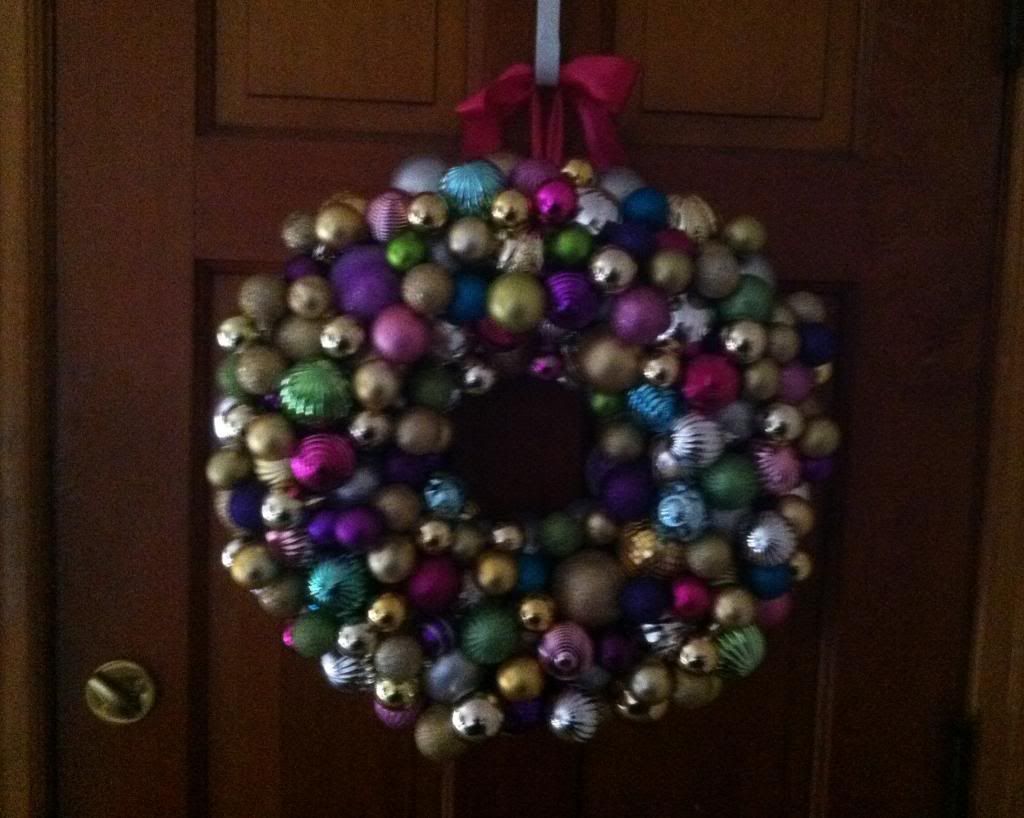 Taking a break from outlet shopping and pie eating and tree decorating, my sister and I made this ornament wreath.
There were lots of gold ornaments left over from my
Bead Style video
, so we merged them with some of last year's leftovers and went for a more subdued palette.
Yukie had a great idea: Vary the size of the ornaments around the inner and outer edges of the wreath base, instead of just alternating two sizes. Then you'll have more flexibility in what to attach to the rest of the base.
Unfortunately she had this idea after we were done, and my wreath is a bit too tall to fit into a storage box. Oops. (At least this can be a 2014 problem to solve.)
If you want to make your own wreath, you can find
basic instructions
and
extra tips
in the Bead Room. Happy gluing!