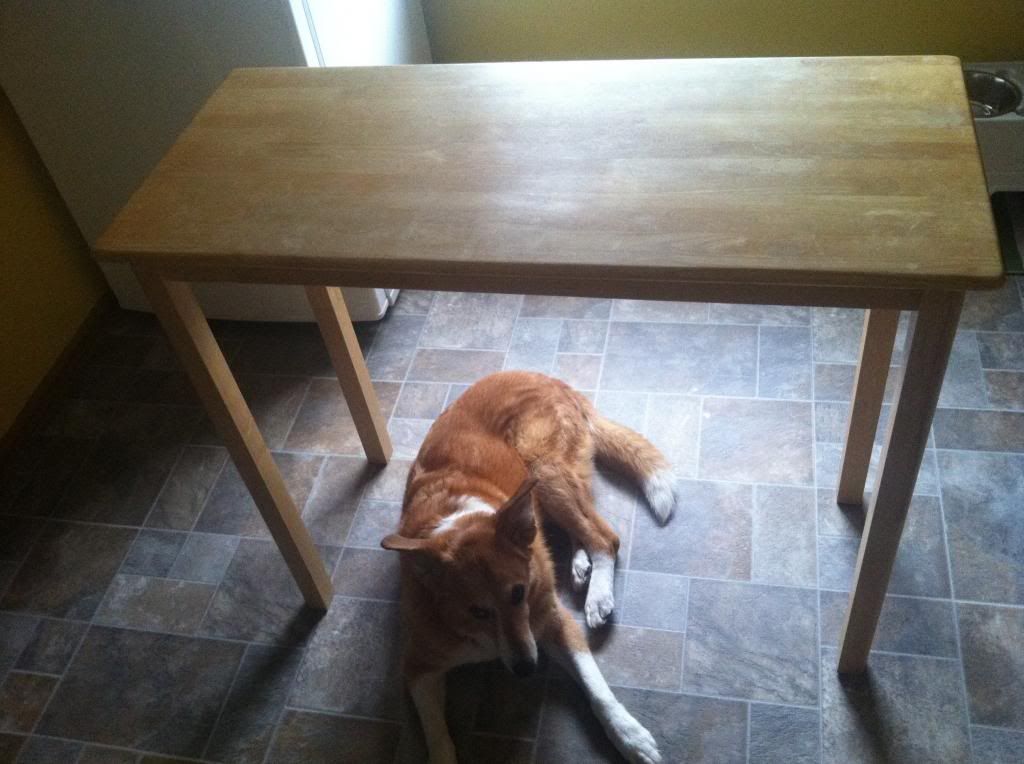 Now that I've finally gotten a new kitchen floor, I noticed how shabby the table was looking. Instead of my usual reaction (fatigue), I got a burst of energy and decided to make it a weekend project.
Lucky for me, Denise and Jeremy were already planning to come over. Jeremy, who has a whole arsenal of tools, had offered to shave down seven doors to fit over my new floor. And Denise was up for helping me; she finds painting therapeutic.
Before they came over, I had sanded the table and primed it. Good planning, right?
While Jeremy worked in the front yard, Denise and I painted in the back. Papa hovered and got Pantone's Peacock Blue on her tail.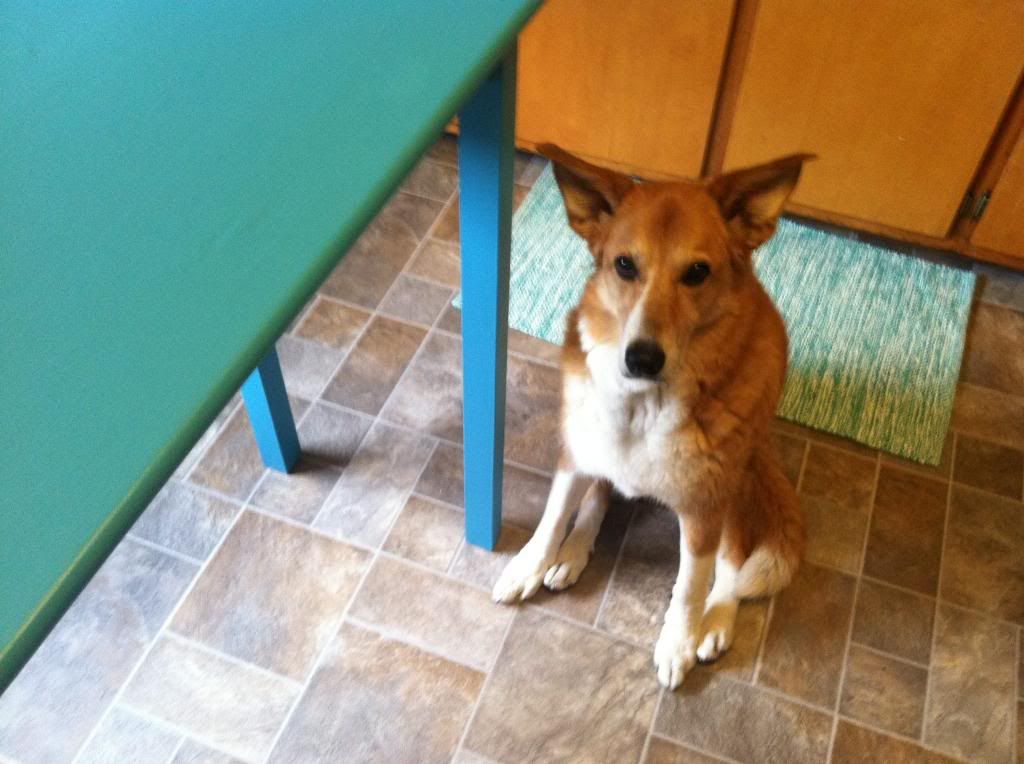 In my haste, I unevenly applied some of the paint. When I picked at the lumps, I realized that I hadn't sanded enough.
Uh oh. You can peel the paint right down to the wood.
I understand the whole embracing imperfection thing — or rather, I understand how other people might enjoy that sort of experience. But when you sand and prime and have a meticulous painter-friend help you out, can't you expect results that are a little closer to perfect?
I'm going to see how long I can tolerate the imperfection before I strip the paint and start over. I have a hard time with chips and splotches.
But for now, I'll focus on the bright spot: having friends with carpentry skills and painting skills and big hearts. Neesy, I always enjoy our craft projects. And Jeremy, thank you for the 5/16 of an inch. It's perfect!