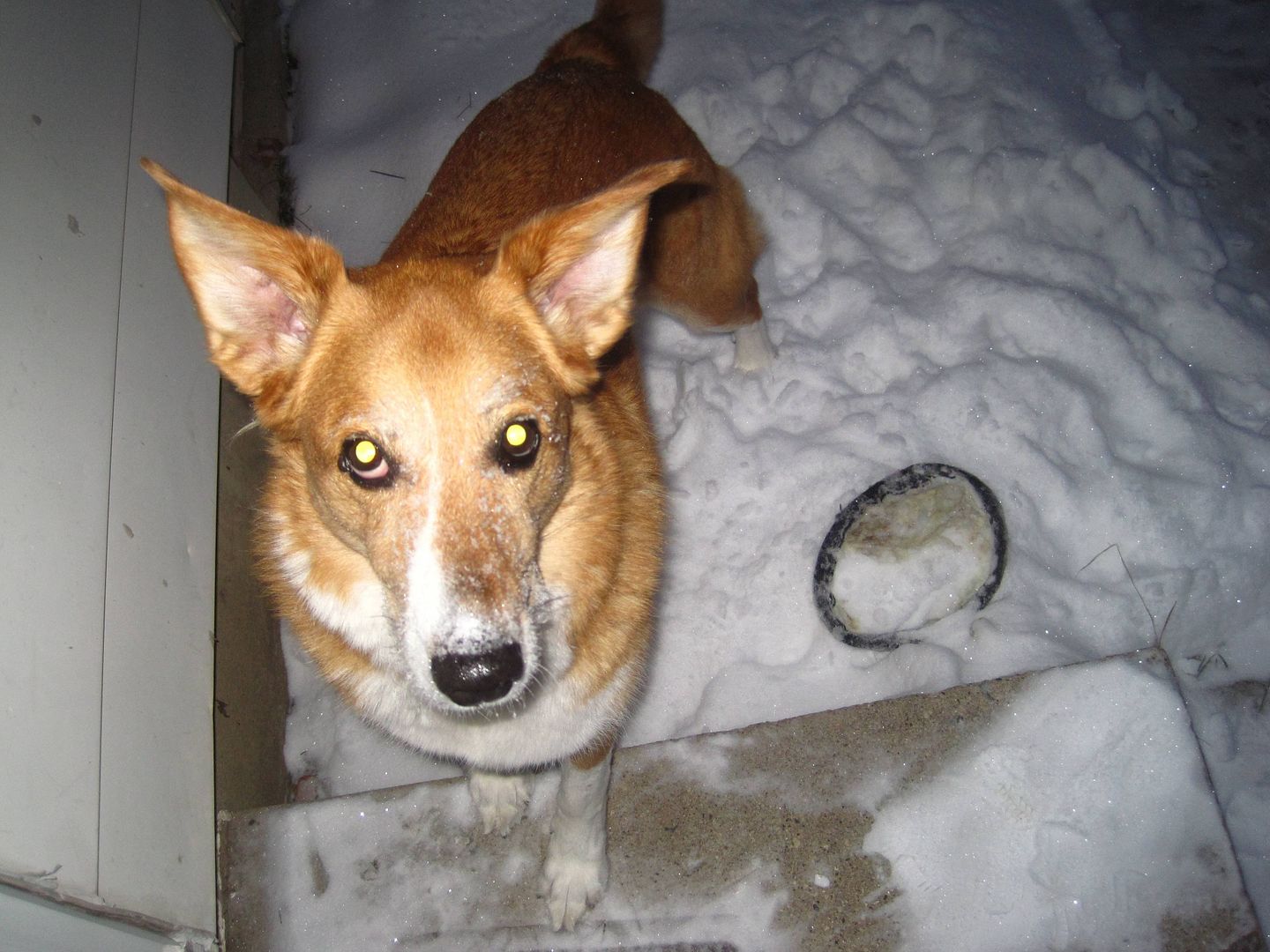 Last Sunday I dropped off Papaya at Colleen and Kevin's house.
Colleen had graciously agreed to dogsit for a week. She wasn't home when Papaya and I arrived, but Kevin welcomed us in. Pops wandered for a couple of minutes, tried to eat the cat food, and came back over to the table next to their kitchen.
I said, "Be a good girl."
Pops squatted and dropped a poop. This is not a trick we worked on. (Had things gone as planned, I would've followed up with "Shake." Which maybe isn't that impressive, but at least it's not a poop on your kitchen floor.)

Kevin took her outside, I cleaned up the mini-mess, and all was fine. (Carol's commentary when I told her the story: "He scared the crap out of her!")

The week went by without incident, Colleen said, except when she went to play tennis and Pops ate the sugar cookies that were in the bottom of a bag on the floor.

Naughty!

Other than those couple of things, Pops was a decent guest. Colleen walked her and introduced her to some other dogs (Colleen is a social director for dogs, too!).

Kevin also took good care of her, playing lots of frisbee and making sure she didn't overeat the treats. All in all, a good week. He offered to take care of her anytime. And gave her a new nickname: Poopaya.